Students performed excellent in University Exams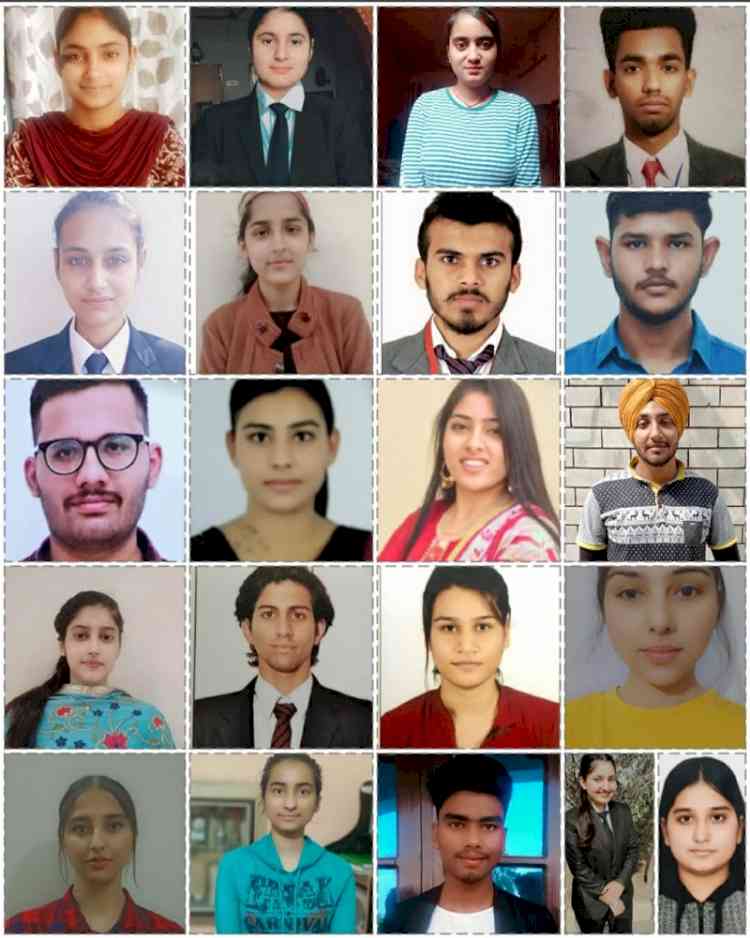 Jalandhar, September 3, 2021: Students of Innocent Hearts Group of Institutions performed excellent in IKGPTU Examination April - 2021. Total 21 Students from School of IT, Management, Hotel Management, Agriculture and MLS passed the examination with distinction. More than 90 students secured above 8 SGPA. 
7 students from School of Hotel management, 8 from School IT and Management, 6 students from school of MLS and Agriculture secured  above 9 SGPA.
BHMCT-6th Sem students Bhavneet Kaur secured 9.29 SGPA, Amandeep Kaur secured 9.14 SGPA, Harpinder Kaur and Harpreet kaur got 9.10 SGPA, and Mukul secured 9.0 SGPA. Renu from BHMCT-4th sem secured 9.0 SGPA.
BTTM-4th semester students Deepak Kumar secured 9.68 SGPA.
Twinkle and Sakshi of BBA-4th semester got 9.26 SGPA, Akash Malhotra and Harmanreet Kaur secured 9.04 SGPA.
BCA-4th Semester students Dushal, Gurjit and Narayan secured 9.35 SGPA and Megha got 9.13 SGPA.
 Arshpreet from B.Sc. MLS-4th semester got 9.14 SGPA, Harpreet kaur and Deepika secured 9.0 SGPA. 
 B.Sc. Agriculture- 4th semester students Kushboo and Nikhil Kumar secured 9.14 SGPA and Vipasha Thakur of B.Sc. Agriculture 6th semester got 9.0 SGPA. 
Dr. Anup Bowry (Chairman, Innocent Hearts Group), Dr. Shailesh Tripathi (Group Director, IHGI) and all faculty members congratulated the students for this achievement and wish them good luck for their future endeavours.