The students of Innocent Hearts stood first in Independent Jalandhar Sahodaya Inter School Origami Competition and third in Poetry-Recitation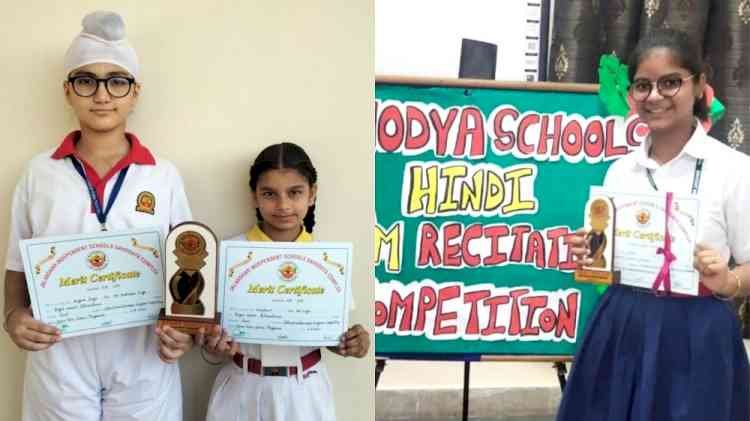 Jalandhar, August 9, 2022: Students of Innocent Hearts School and Royal World Branch have made the school proud by securing the first position in Jalandhar Independent Schools Sahodaya Inter School Origami Competition.  
This competition was organized in Divine Public School in which Angad Singh and Manpreet Kaur, students of class V of Royal World participated, the visuals created by them were highly appreciated while Shivi Singh, student of Innocent Hearts School, Loharan, Sahodaya Schools Hindi Poetry got the third place in poem recitation competition.  This competition was organized at Dayanand Model School, Dayanand Nagar.  Trophies and certificates were awarded to the students.  
The management of the school praised the talent of the winning students and congratulated the Principals of the schools, Meenakshi Sharma (Royal World), Shallu Sehgal (Loharan) and wished them all the best for the future.