Students of Devki Devi Jain Memorial College for Women bring laurels to college 
Perform well in examination of B.Com 3rd semester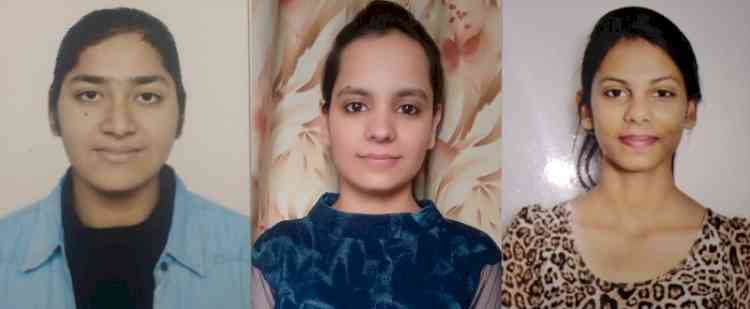 Ludhiana: The students of Devki Devi Jain Memorial College for Women brought laurels to the college by performing well in the examination of B.Com 3rd semester. 
Isha Goyal bagged first position in college by securing 495 marks. Taniya Loomba got second position in college by securing 485 marks. And, Parampreet Kaur got 3rd position in college by securing 469 marks.
Sukhdev Raj Jain, Chairman of the College Managing committee Nand Kumar Jain(President), Vipin Kumar Jain(Sr. Vice President), Banke Bihari Lal Jain(Vice President), Rajeev Jain (Secretary), Dharam Kirti Jain(Manager), Ashok Kumar Jain (Cashier) and Dr.Sarita Bahl, Principal of the College congratulated the students on their brilliant performance in exams. They wished them for their bright future and appreciated the sincere efforts of the staff.