Students of CT Institute of Law visits Apahaj Ashram
The students from BA LLB /BCOM LLB IIIrd and IXth semesters visited in the presence of faculty Simranjeet Kaur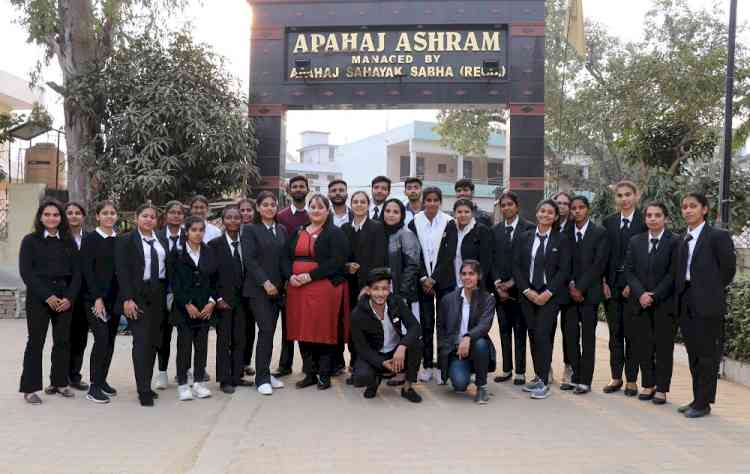 Jalandhar, January 14, 2022: Stepping ahead in the CSR activity, the students of CT Institute of Law, South Campus, Shahpur visited Apahaj Ashram. The students from BA LLB /BCOM LLB III and IX semesters visited in the presence of faculty Simranjeet Kaur.
 
The students decided to donate some usable things like clothes, blankets and some eatables. The students of CTIL also delivered a speech on human rights and many students interacted with the members of the Asharam related to their life and personal experiences over there. They spent quality time being there and shared many emotional factors with the members too.
 
Principal Dr. Yugdeep Kaur appreciated the efforts of the students for this visit under CSR and said that one helping hand can bring wonders in other's life so we should always share what we have and collect as many blessings as we can.