Students of Apeejay College of Fine Arts visit NFCI
Attend exclusive workshop on "Dine in style"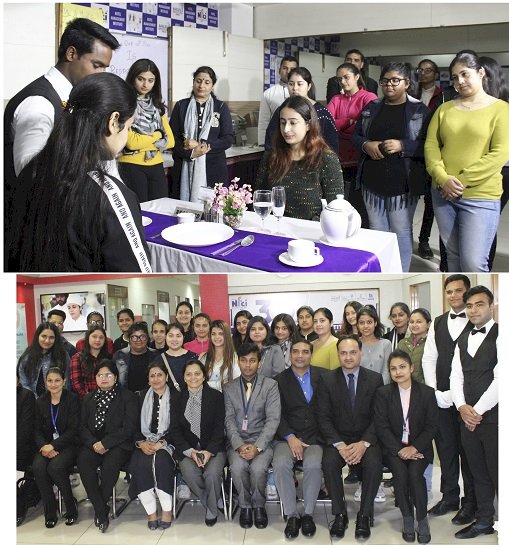 Jalandhar: 25 students of Department of Home Science of Apeejay College of Fine Arts along with their mentor Ms. Monika Anand, HOD, Department of Home Science visited National Finishing and Cooking Institute (NFCI), Model Town, Jalandhar to attend an exclusive workshop on "Dine in style". 
The students learnt the fine styles of table setting and table etiquettes including dining, restaurant and buffet etiquettes. Ms. Anjana Joshi, Director, NFCI along with her team explained the students importance of these social etiquettes in our daily life.
This exposure helped the students to learn the importance of being fine host and a guest with style.
Principal Dr. Sucharita Sharma said, not only cooking is essential but to serve in style is equally important. She appreciated Ms. Monika Anand for guiding the students in learning new techniques and styles.