Stories by Amity International School Students showcased in 'World Teenage Reporting Project – COVID 19'
The World Teenage Reporting Project – COVID 19 is organized by Global Youth & News Media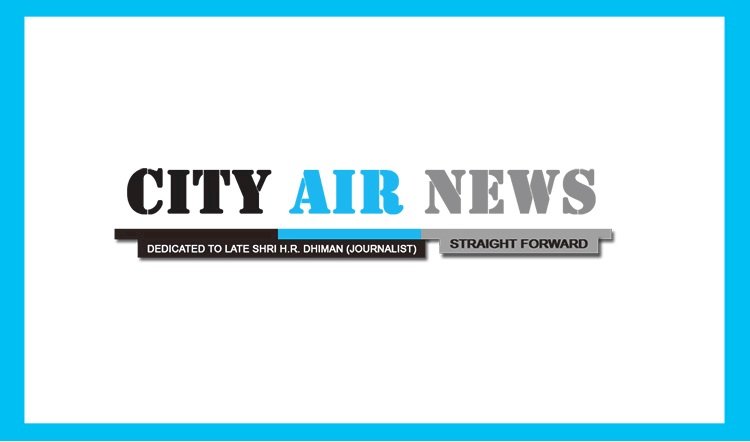 Seven young reporters from The Global Times, a student led registered newspaper of Amity Group of Schools, filed seven stories that have been accepted by 'World Teenage Reporting Project – COVID 19', a project challenging teenage journalists worldwide to tell the untold stories of how their peers are helping during the pandemic. These global set of stories published in three series (three stories in series 1, two in series 2 and two in series 3) are showcased on the official project website along with other stories from around the world covered what their cohorts are doing to help during the COVID-19 pandemic in April and May 2020.
 
The World Teenage Reporting Project – COVID 19 is organized by Global Youth & News Media, which honours and helps news media to strengthen engagement with young people in ways that also  reinforce the role of journalism in society. 
 
"At Amity through our newspaper 'The Global Times', we constantly strive to nurture youth with human values, empowered with the power of pen, passion and creativity to herald change in our society at grass root level. I am happy to be part of the World Teenage Reporting Project because, with this initiative of reporting inspiring stories of teenagers, by the teenagers across the globe we shall create a unique journalistic primer which will shape the future of the world post COVID 19. It will create a world that is more caring and sensitive towards environment, a world full of love and compassion, a world full of respect for cultural diversities, a world happier and more positive. World Teenage Reporting Project is truly a boulevard of awakening among youth across the globe, beyond the nations and the boundaries," shares Dr (Mrs) Amita Chauhan, Chairperson, Amity Group of Schools & RBEF.
 
The stories accepted by The Global Times reporters included:
•    Shivam Mukherjee of Amity International School, Pushp Vihar (AIS PV) created a wearable sanitisation band prototype to protect health workers of India before they have to get in close proximity of other people.
Reported by Saanvi Vaish of AIS PV
•    Satyam Mehta of AIS Noida produced hundred 3-D face shields for the helpers in his neighborhood. And he plans to make more.
Reported by Kreetik Thakur of AIS Noida
Three teenage inventors came together to create a prototype of a robot 'Prithvi', designed to help caregivers in hospitals.
Reported by Aditi Banerji of AIS Noida
•    Student robotics specialist, Mihir Vardhan wanted to help the people he saw in the neighborhood who were exposed to the virus, so he started making 3-D face shields for them.
Reported by Resham Talwar, AIS Saket
•    Amity International School, Pushp Vihar, students have started an initiative to encourage and help people to download the government's Aarogya Setu app and track active COVID-19 cases. With this initiative, they've assisted more than 1000 people to do so.
Reported by Nalin Jayaswal & Suhani Malik of AIS PV
•    Two students younger than teens make ground breaking automated ventilator.
Reported by Dhriti Seth, AIS, Gurugram, Sector 46
 
•    A national report on how teens in India are doing their bit to fight Covid 19. 
Reported by Maansi Anand from AIS Vasundhara 
"The Global Times student journalists did a fantastic job by synthesizing the accomplishments of teenagers," said Dr Aralynn McMane, Director at Global Youth & News Media, organiser of the project. "The stories fit the theme of the project perfectly: to show that the stereotype of teenagers these days as a problem is way off the mark."
Over 50 stories in videos, podcasts and articles from teen journalists across 19 countries were selected for the showcase.
"It has been amazing to see our young journalists seeking out these stories of people from Amity and across India, trying to make a difference during the COVID pandemic," said Ms. Vira Sharma, Managing Editor, The Global Times. "It is a matter of pride that out of 31 students who took part globally, seven were from The Global Times, the only newspaper from India. They worked hard to get these stories out fast with accuracy and journalistic excellence that is needed in this unprecedented time in history."