Staff and retirees of BSNL celebrate 74th I-Day in premises of Rishi Nagar Telephone Exchange
Wali Mohd.,AGM Marketing, BSNL o/o GMT Ludhiana was the chief guest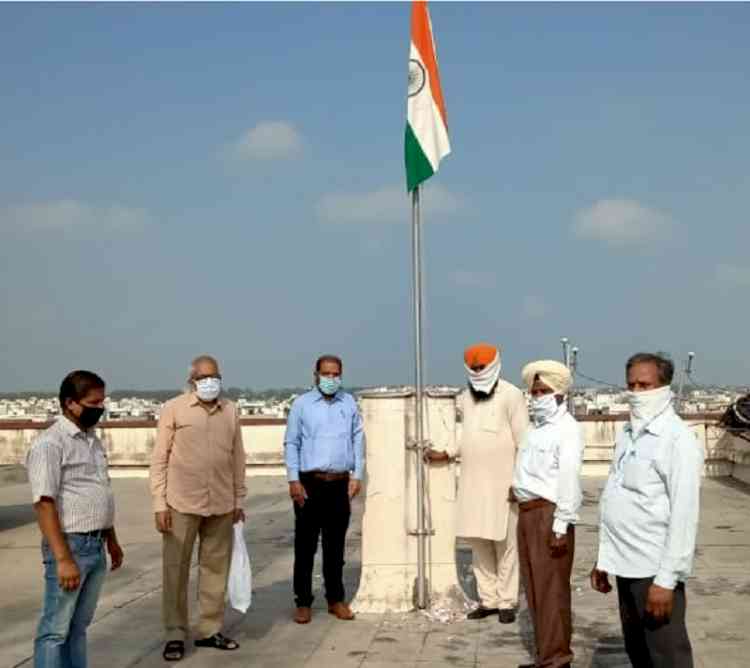 Dr Satish Thaman spoke about the importance of the Independence Day
 
Ludhiana: Keeping in mind the safety measures and social distancing norms, the staff and retirees of BSNL celebrated the 74th Independence Day in the premises of Rishi Nagar Telephone Exchange, Ludhiana on August 15.

Wali Mohd.,AGM Marketing, BSNL o/o GMT Ludhiana was the chief guest. Tricolour was hoisted on the occasion and all those who sacrificed their lives for the independence of the country were remembered. 

Hakam Singh, JTO (Rishi Nagar) along with some other staff members and Dr Satish Thaman and Darshan Singh (both retired JTOs) were among those present on the occasion. 

Dr Satish Thaman expressed his views on behalf of the BSNL retirees and spoke about the importance of the Independence Day.