Special campaign on Thalassemia Awareness
A free HLA testing camp and awareness program, for thalassemia major patients, siblings and parents, was held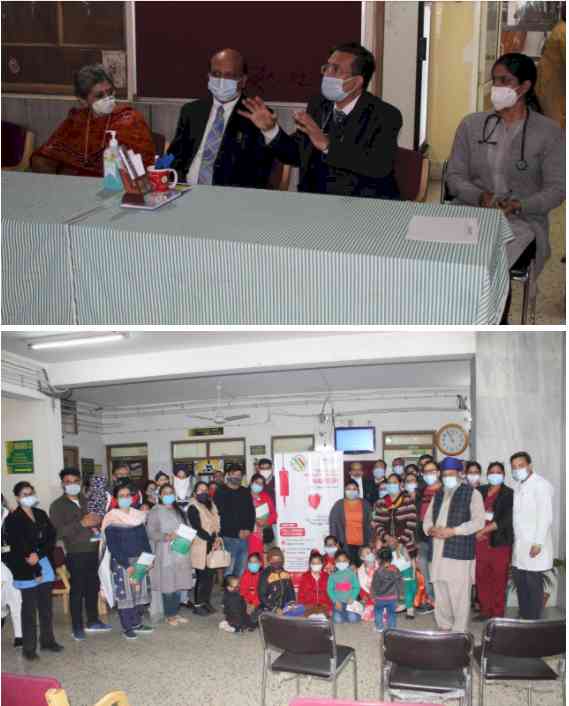 Ludhiana: Christian Medical College & Hospital, Ludhiana, Punjab, in association with DKMS BMST Foundation India (DKMS-BMST) conducted a special campaign on Thalassemia Awareness. A Free HLA Testing Camp and Awareness Program, for Thalassemia Major Patients, Siblings & Parents, was held on Tuesday, 24th November 2020.
The Department of Clinical Haematology, Haemato-Oncology & Bone Marrow (Stem Cell) Transplantation organized the camp. More than 50 Patients and delegates were present along Dr. William Bhatti, Director of CMC Ludhiana, Dr Bharti Uppal, Associate Medical Superintendent, Dr. Joseph John, Head of Clinical Haematology Clinical Haematology,  Haemato-Oncology & Bone Marrow Transplantation, Dr Amandeep, Assistant Professor, Paediatrics Department, graced the occasion, and shared their valuable insights on Thalassemia and Stem Cell Transplant. 
The event focused around creating awareness and aimed at finding an HLA match for Thalassemia patients to give them a second chance at life with Stem Cell Transplant.