Special assembly to mark 71st Republic Day 
Principal inspired students to tread path of honest working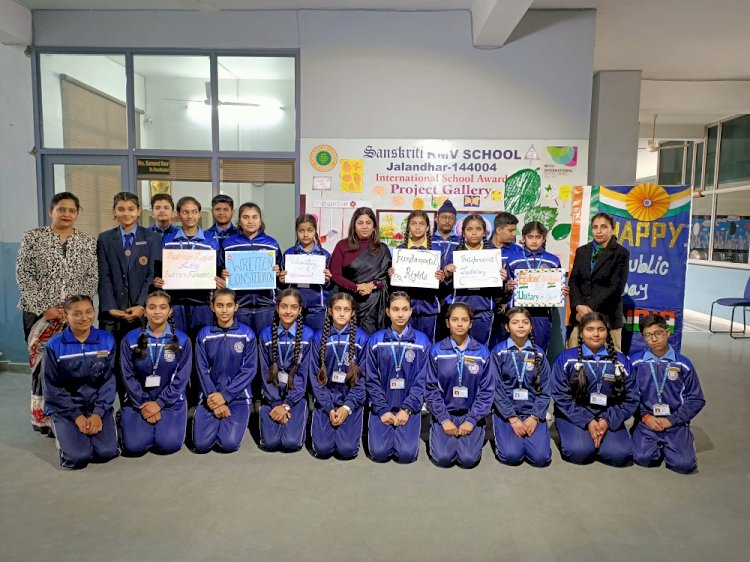 Jalandhar: With a tricolour verve in the campus, Sanskriti KMV School organized a special assembly to mark the 71st Republic Day of the nation. Students presented importance of constitution, its features for better understanding  and need to abide by it.  
Mrs Rachna Monga, Principal, in her noteworthy address to the students asserted on the belief and action in true spirit of an individual. She inspired the students to tread the path of honest working and keeping the trust of their mentors to become the progressive citizens of the nation. Just as rules and culture make a family successful, so can a nation.   She mentioned that the national days are the medium for us to stay close to our values, morals and stay at par with the constitution of India.  
On this occasion, Mrs Rachna Monga, Principal awarded the students for   winning laurels in various co-scholastic areas, in inter-school competitions recently. A short cultural programme was held which included special talk, patriotic song, enactment and poetic recitation in praise of nation's democratic and republic  stature.