Sony SAB's Dharm Yoddha Garud completes 200 episodes!
Faisal Khan aka Garud shares the excitement of his journey!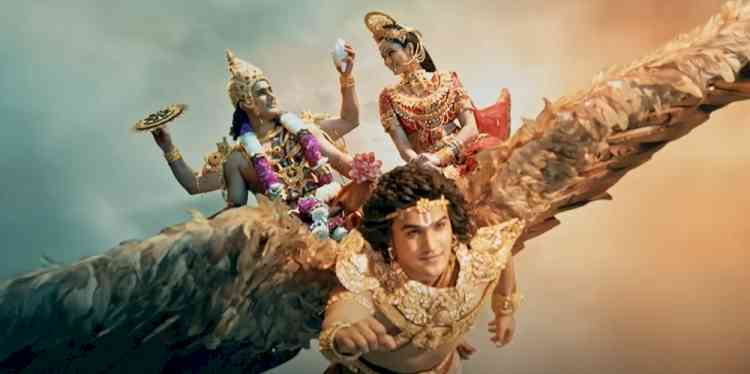 Sony SAB's Dharm Yoddha Garud is winning hearts with a diverse, action-packed story of a warrior who is rarely discussed or known, except for being Vishnu's vahak. The show has recently completed 200 episodes and has been receiving a lot of support and appreciation from the viewers.
The life story of Garud includes many parallel stories along with many characters and tales which were related to the fate of Garud. The biggest inspiration for Dharm Yoddha Garud is his "matru bhakti" or maternal devotion, which helped him ascend to heaven to serve Shri Hari. The story not only revolves around Garud, but also focuses on how each action of his has an impact on the universe. This shows that "With great power comes great responsibility".
The cast is exceptionally elated on completing the double century and look forward to the story unfolding more excitingly and extravagantly. Faizal Khan, who plays the role of Garud in this show, is thrilled and shares his experiences, "Performing as Garud has been an extraordinary journey for me. The love and admiration of my fans and audience has motivated me to do better. The cast of Dharm Yoddha Garud has always been very supportive, and so has the team who work behind the screens. I am delighted that we have completed 200 episodes, and I am really looking forward to the story unfolding ahead. I hope our audience and fans will continue to shower their support."