SNAPDEAL RESUMES DELIVERY OF NON- ESSENTIAL PRODUCTS
Received 75pc of orders from green and orange zones on Day one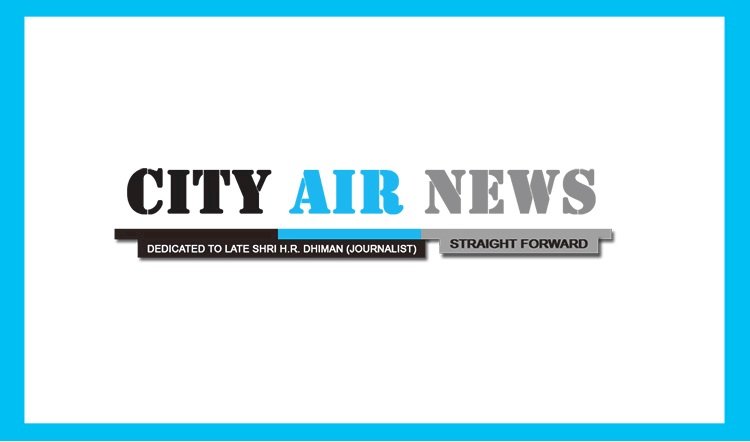 Chandigarh: In view of the recent government guidelines, effective from 4th May, 2020, Snapdeal has resumed the delivery of non-essential products in orange and green zones, along with the continuing deliveries of essential products. Wherever possible, the platform is prioritizing the delivery of household goods along with the on-going deliveries of essentials. On day one of Lockdown 3.0 the ecommerce company receives 75% of orders from green & orange zones.
 
The brand's priority is to first deliver the products that were in transit when the lockdown was announced on March 25, 2020. Lakhs of these shipments are near consumer destinations and users have been frequently checking about these given their immediate need for such products.
 
Snapdeal is focused on the needs of buyers in smaller cities across India and more than 80% of its users hail from Tier 2 & 3 cities of India. The platform witnessed 40% of its orders coming from orange zone and 35% from the green zone yesterday.
 
It has started deliveries of non-essential products in various cities including Gurugram, Panipat, Ambala, Panchkula & Amritsar in North India. In the western region, they have commenced in Goa, parts of Gujarat (Valsad, Jamnagar, Navsari) and select towns of Rajasthan including Udaipur & Bikaner. Other cities where the platform have added delivery of non-essentials to existing operations include Visakhapatnam, Pondicherry, Thiruvananthapuram, Kozhikode and Tuticorin. 
 
"The overwhelming response by both buyers and sellers on Day 1 of e-commerce deliveries being allowed for non-essentials & essentials is a reflection of the important role e-commerce plays in fulfilling the needs of India. On Day one of Lockdown 3.0, we have delivered packets across India from Dehradun to Thiruvananthapuram and from Jamnagar to Jorhat. The day was also met with tremendous enthusiasm and readiness by our sellers who today shipped steel utensils from Salem, footwear from Amritsar and apparel from Gurugram. All this bears testimony to the immense spirit of Bharat. At Snapdeal we feel privileged to be part of this nationwide endeavour to unlock our society and economy"  said Snapdeal Spokesperson.
 
Snapdeal has worked closely with its sellers over the last few days to help them in the resumption of their operations. Thousands of its sellers received orders for non-essential products on Day 1 of the restrictions being removed.  The platform is expecting this number to grow rapidly as more sellers resume their online operations. 80-90% of Snapdeal sellers in the orange & green zones are expected to become active over the course of this week. 
 
"Our technology team is working extensively to process the marking of green, orange and red zone products on the platform basis the pin codes. For instance, while users across the country will be able to see the entire assortment, users in red zones will not be able to order a non-essential product, while a user in an orange or a green zone will be able to. To illustrate, today a buyer in Gurugram can order a T-Shirt, but a buyer in Delhi cannot. As soon as the user adds or updates her pin code, the availability of products and / or the timelines for delivery get updated accordingly." Adds Snapdeal Spokesperson.
 
Thousands of orders for Jaipur continue to be on hold given the red status of the capital town. Deliveries to many parts of Maharashtra are currently disrupted but will commence over the next 2-3 days.
 
The platform has also resumed the process of dispatching goods to hill cities of Shimla, Solan & Mandi and deliveries in these towns are expected to be operational by mid this week. Given the largely green and orange status of cities in North-East India, Snapdeal has implemented a plan to service many of the needs through their sellers based in Guwahati. This will ensure faster deliveries in this region.
 
Key non-essential products shipped on the day one of Lockdown 3.0 includes Personal grooming products & accessories, stationary products, steel utensils, apparel, footwear and electronics like power banks, phone & laptop chargers etc. Home products and apparel continue to be the most in-demand products. The top sellers in the home category include kitchen appliances like mixers and grinders, pressure cookers, kitchen containers, water bottles, drinking glasses, kitchen tools like choppers etc. Summer products dominated the apparel category including t-shirts, Bermuda shorts, skirts, cropped tops. Nightwear items like cotton night shorts, top & pyjama sets, nighties & night-suits etc figure high on shopping lists. Simple footwear like chappals and sandals is also being picked up by users. 
 
During the nationwide lockdown, orders received by Snapdeal reflected a trend towards value and practical buying, users are also buying 3 & 5-packs of T-Shirts. A similar trend is seen in undergarments where users are buying multi-packs.
 
As Snapdeal was receiving & accepting orders of non- essential products with a promise to deliver them as soon as the lockdown is over, the company recorded a 24X jump in products in users' shopping carts and wish lists since the start of the lockdown.