Skill development initiative captioned CII Majestic Skill-Will-Lead held at PCTE
PCTE Group of Institutes hosted the third round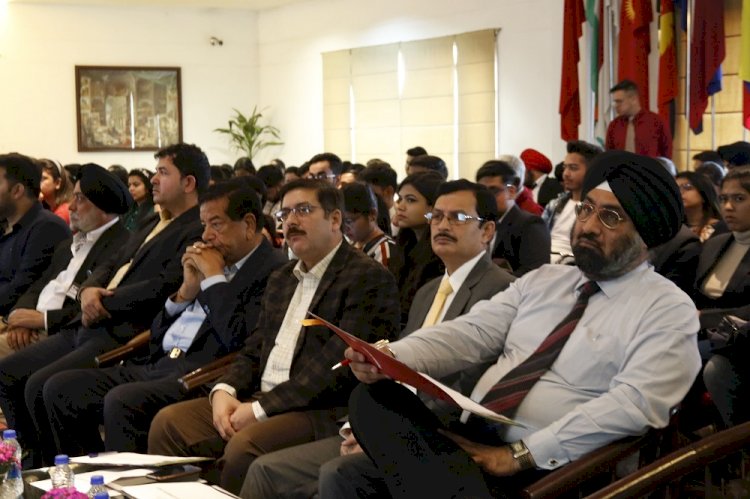 Ludhiana, 5th March 2020: "Skills", today, have become a very talked-about subject in both Industry and the Academia circles. Confederation of Indian Industry (CII) and under the leadership of Mr Mahesh Munjal, Past Chairmen, CII & the Managing Director, Majestic Auto Limited has come up with CII Majestic Skill- Will- Lead, A Skill Development Initiative.
PCTE Group of Institutes hosted the third round where students from Guru Nanak Dev Engineering College, University Business School Panjab University, Guru Nanak Institute of Management Technology, Khalsa Institute of Management & Technology, Gujranwala Guru Nanak Institute of Management & Technology along with PCTE Group of Institutes participated in the event.
The Judges of the event were Mr Sanjaya Kumar, GM- HR & IR, Hero Cycles, C.A. Jasminder Singh, & Mr Deepak Chauhan, Vice President- Corporate, Ralson (India) Limited.
The First Position was bagged by PCTE Group of Institutes, the Second Position was bagged by GNIMT, Model Town and the Third Position was bagged by GGNIMT, Civil Lines. The idea of this program was to provide exposure to the students and make them ready with pertinent knowledge and skills required to get started with the Industry where the students gave presentations on the topics given by the Industry-Academia Skill Panel.
Dr Gautam Bansal, Director, PCTE Group of Institutes congratulated the students from bagging the 2nd and 3rd position in the first two rounds and said that programs like these help the students to increase their knowledge base and also helps them to enhance their skills and boosts their confidence as they compete with students from other colleges it also motivates them to do better.
Dr KNS Kang, Director General, PCTE Group of Institutes said that the performance of the students was amenable, one could see the level of hard work and effort the students had done. He further added by saying that events like these not only help to increase the knowledge base but brings the best out of the students while competing with each other.