Single track Virsa of Sukhwinder Panchi launched 
Launch held at Chandigarh Press Club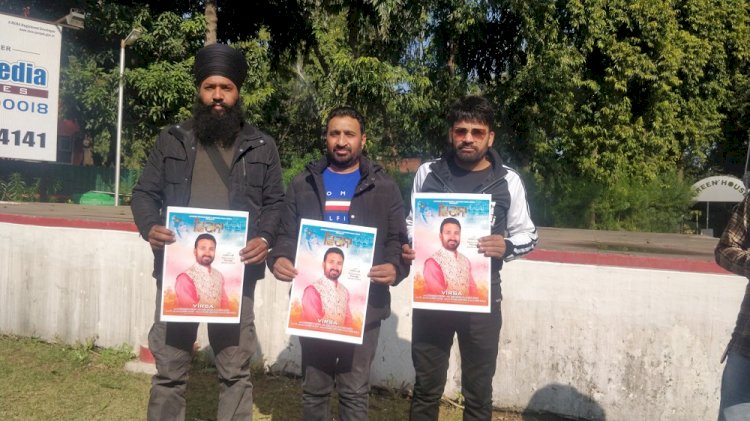 Chandigarh: Earning TRP's is not what all want,  at least not in case of Sukhwinder Panchi,   who won millions of hearts with his 4 singles last year.  
Being a close associate of Kuldeep Manak, he is following his principle of bringing out the best of the Punjab.  
Sukhwinder is trying to revive the culture of Punjab through his songs. 
He released a new album `Virsa' along with the Director Bobby Bajwa. 
During interaction Sukhwinder said, "I am not up for songs which have drugs, arms and vulgarity. I prefer to come out with songs which can be listened with family."
He further said, "My album has all the ingredients that makes our Punjab. I hope people will love it."