Shun hesitancy and embrace Covid vaccine to curb transmission of the virus: DC to residents
Enforcement of night curfew can help to deal with the pandemic effectively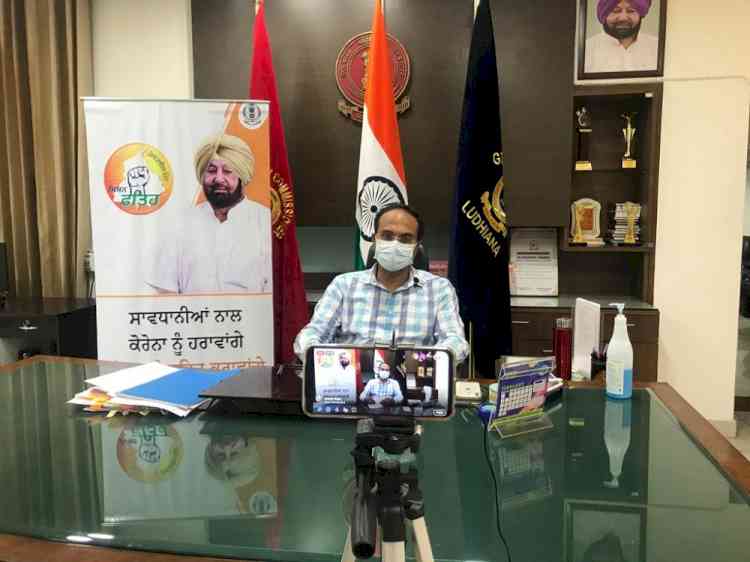 Ludhiana:  With the Covid pandemic has started spreading its tentacles in Ludhiana, Deputy Commissioner Varinder Kumar Sharma urged the citizen of the district to shun the vaccine hesitancy and accept the Covid shots to build vaccine-induced herd immunity.
Interacting with the people in his weekly Facebook live session, Deputy Commissioner said it is really sad that the people of the targeted category are not much coming forward for the vaccine despite the surge in the Covid cases. He said that it must be stopped and people must embrace the vaccine to win the war against the invisible enemy in form of the infectious disease. 
Asserting that both Covishield and Covaxin vaccines are safe and effective, the Deputy Commissioner said that by not accepting the vaccine, we are not fulfilling our responsibility towards the country. 
He said that we are lucky enough to have two vaccines to contain pandemic as several countries in this world are still in the process of developing the vaccine. 
He told that the district administration has adequate stock of 70,000 vaccines in the district and vaccination is being carried out freely in all the government hospitals besides the facility has been ensured at Rs 250 in the private health institutions. 
Answering a query, he said that night curfew is very much effective in curbing the virus as the people remain cautious about avoiding partying during the nights.