Shooting range in school fires Sanjana's skeet dreams
She picked up a pistol and a rifle just one year ago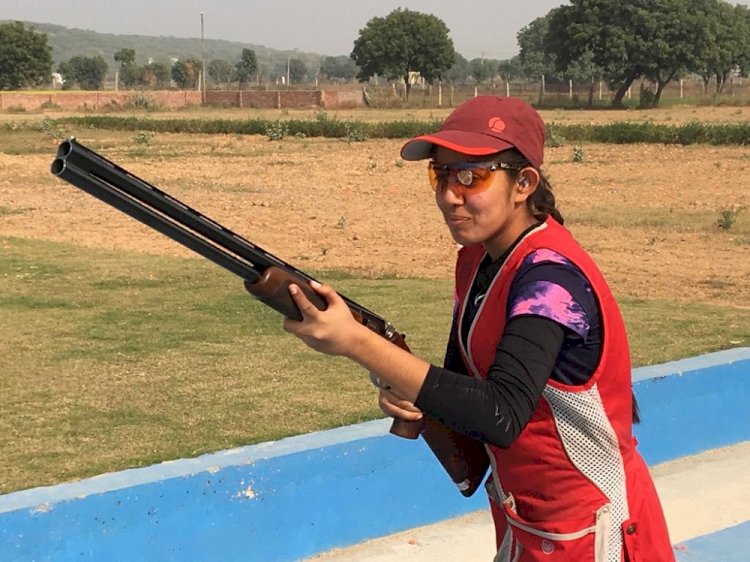 File image of Sanjana Sood.
Guwahati: Fired by a shooting range in her own school, Haryana's Sanjana Sood has taken rapid strides to emerge as one of India's top-most junior shooters.
 
The 15-year-old picked up a pistol and a rifle just one year ago and promptly won gold in, both, the junior and senior categories of the Haryana State Shooting Championship.
 
She, however, found her calling only after feeling a shotgun in her hands. Today, Sanjana is the youngest skeet shooter in the Indian junior team.
 
She is also one of the favourites in the Khelo India Youth Games and can't wait for her event to begin.
 
"I am excited to be here and am looking forward to the competition," Sanjana said. "I know it won't be easy but I do hope to make a mark," she added.
 
"The Khelo India games are an amazing platform. They are truly empowering and a good show here will give me more confidence to win a medal for India one day," Sanjana proclaimed.
 
Sanjana has charted out her immediate plans and is not scared of revealing them either: "Nine of us from different parts are among the core Indian junior team. But only three of us will be selected to represent the country in the Junior ISSF World Cup. I hope to make it there first," she said.
 
Her next targets are also amply clear in her mind. "I am focussing on the 2021 Youth Olympics right now. But the real goal are the Olympic Games. That is my biggest dream, to win an Olympic gold," Sanjana declared.
 
Despite the facilities in her school, the journey has not been smooth or easy for Sanjana. Her mother Neetu Sood narrated the challenges she had to endure to make it so far.
 
"Skeet shooting is a very expensive sport; it's also very, very difficult. Sanjana incurred terrible shoulder pains due to the recoil of the shotgun. She also wears braces which caused her a lot of discomfort. But she has soldiered on," Neetu explained.
 
 Sanjana, though, was clear about her priorities. "There is a culture of shooting at Manav Rachna. After spending some time on the range, I felt that I could express myself beyond academics. The sport has helped me become more focused, visualize, open up my mind and think outside the box," the ace shooter said.