Set up Ayurveda Propagation Fund in budget: Acharya Manish
It will held in building the traditional knowledge of Ayurveda as per modern needs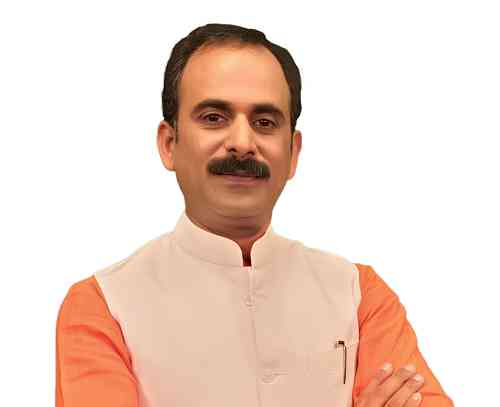 Acharya Manish.
Chandigarh: With the union budget to be presented on Feb 1, 2021, Acharya Manish a renowned proponent of Ayurveda has called on the Finance Minister to set up a fund aimed at growth of Ayurveda. Acharya Manish said, "In this budget I want the FM to create an 'Ayurveda propagation fund' to help build the traditional knowledge of Ayurveda as per modern needs and call upon the country's research institutes to prepare courses which are at par with international scientific standards using this fund. I also call upon the FM to set up a fund for the All India Institute of Ayurveda (AIIA), New Delhi, to prepare a long term vision document to carry out quality research and establish a global standing journal."  
 
He also informed that there was a need for the Union Ministry of AYUSH to engage practitioners and proponents of Ayurveda in forging partnerships to promote and develop the AYUSH systems of healthcare.
 
Acharya Manish who has founded 'Shuddhi' an Ayurvedic Clinic & Research Centre at Zirakpur on Chandigarh's outskirts in 2019 is committed to popularising Ayurveda. Acharya Manish has been working on propagation of Ayurveda and today under Shuddhi Ayurveda, there exist over 150 Ayurvedic centres across India's length and breadth.
 
Acharya Manish has also called upon the FM to announce an Ayurveda board, with an  Ayurveda research wing.  Acharya Manish further added, "I want the centre and FM to establish an  Ayurveda Board with a dedicated research wing, which should be more vibrant and effective than the Indian Council of Medical Education and Research (ICMR). The Board will coordinate all efforts to grow Ayurveda in the country, and its research wing will do cutting edge research and promote quality teaching. A fund should be marked for taking this project ahead."
 
Acharya Manish informed, "We have initiated the 'Right to Health campaign' during the COVID era as Ayurveda has come into prominence during this unprecedented pandemic due to its efficacy against COVID. The campaign is a tribute to India's herb-based medicinal science. Under The 'Right To Health' initiative which will run for six months, we will generate awareness about the importance of Ayurveda & allied healing methods through media, focused events, and by initiating 'advocacy measures' with the central & different state governments. A social media campaign is also on the anvil. The ultimate aim will be to provide citizens'  'right to health' through Ayurveda."
 
Acharya Manish summed up, "There is a dire need to promote Ayurveda under the "vocal for local" theme; the best time to do so will be through the Union Budget for 2021."