Septuagenarian gets new lease of life after severe brain stroke
The patient was discharged after a 10-day hospital stay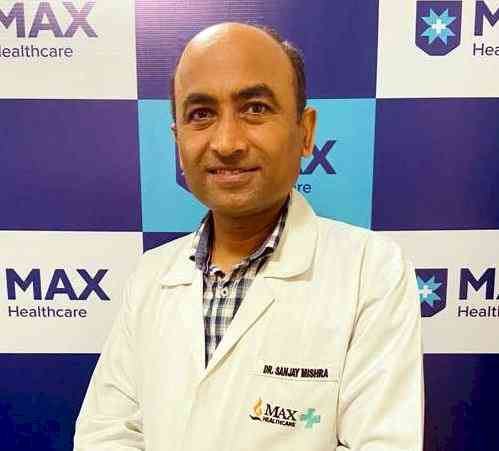 Dr Sanjay Mishra, associate director, neurology. (File photo)


Chandigarh: A septuagenarian got a new lease of after he was treated successfully for severe brain stroke at Max Super Speciality Hospital, Mohali recently.
The 74-yr old patient was brought into Max's emergency during a weekend evening after the 2-hr of the onset of symptoms including weakness of right upper and lower limbs and inability to speak. He was also suffering from diabetes, hypertension, and coronary artery disease.
Dr Sanjay Mishra, associate director, neurology who along with his team treated the patient said that after a quick initial examination, the patient national institute of health stroke scale score (NIHSS) was found to be 22 which is extremely severe. The CT scan of his head showed a small left frontal blockage. Since we suspected a large vessel stroke, a quick CT angiogram of the head and neck was done which confirmed our worst fears. The left internal carotid artery that passes through the neck was also blocked at its origin which meant that the brain was not getting adequate blood supply, informed Dr Mishra.
Since it was a large vessel blockage, a neuro-interventionist and his team were readied in the cath-lab. Thepatient was shifted to the cath-lab for mechanical thrombectomy wherein the clot was removed using specialized equipment and good blood flow was restored and stent was placed in the blocked vessel, he said.
Dr Mishra informed further that whole process was completed within 2-hr of the arrival of the patient and 4-hr after onset of the stroke. He started to move his right lower limb on day 5 of his admission thereby ruling out the need for a surgery, which is otherwise usually required in such patients.
The patient was discharged after a 10-day hospital stay. Most such strokes are devastating and mortality as high as 80% is reported in these kinds of strokes. Such high-risk patients can only be saved when a specialized team is in place working in close collaboration and is really quick in responding, asserted Dr Mishra.