Seminar on understanding the physical dimension of self 
Self-care is loving yourself. It is telling yourself that you are Valuable.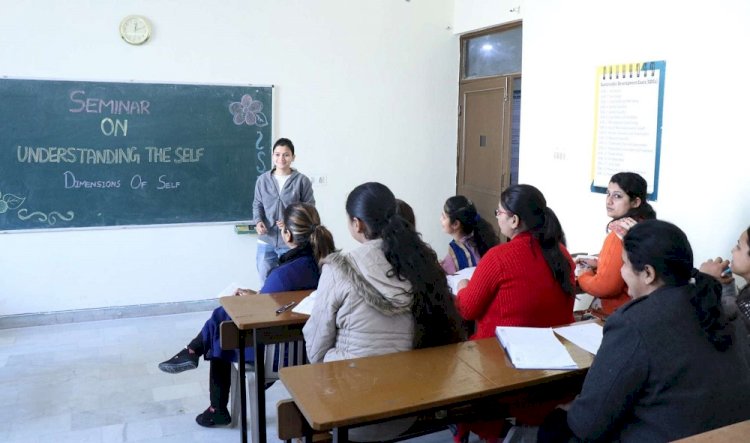 Jalandhar: One's physical self is a divine force that is receptive to endlessly abundant health and this self-care should be a priority in everybody's life, in this context, Innocent hearts College of Education, Jalandhar fascinated the Student-teachers by organizing a one day seminar on "Understanding the Physical dimension of Self". 

Simmy Joshi, the resource person of the seminar oriented the student-teachers about the Ayurvedic remedies of some chronic ailments in order to aware them about their physical self. She guided the student-teachers regarding 'how one can adopt a balanced diet in routine'. She also taught about the control and prevention of Cancer and Diabetes. She conducted an assessment of the routine diet of the students and prescribed them, how to take a healthy and proportionate diet.
Principal Dr. Arjinder Singh thanks the resource person for sparing her valuable time and for sharing her best knowledge on "Understanding the Physical dimension of self" and assured such kind of activities will continue in the College.