Screening of 209000 persons done during door to door survey under CM's 'Mission Fateh'
745 Asha Workers along with health teams undertake this task to make Ferozepur corona virus free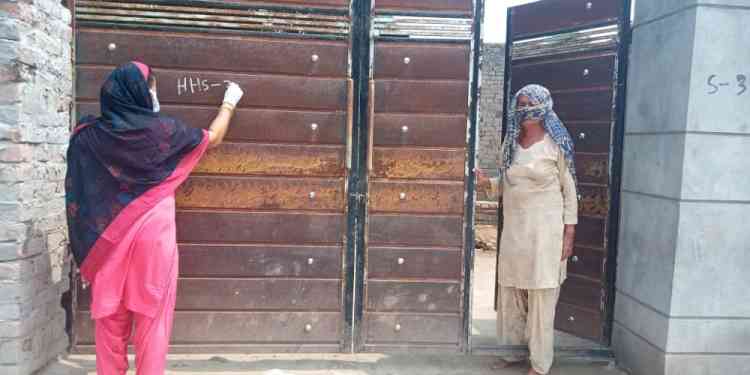 Ferozepur: Under the 'Mission Fateh' campaign launched by the Punjab Chief Minister Captain Amarinder Singh, 745 Asha Workers along with the teams of the Health department screened 2,09,000 persons during the door-to-door survey.
 
Divulging the details, Deputy Commissioner  Ferozepur Mr. Gurpal Singh Chahal said that this survey was being done continuously to check the spread of the Corona Virus in the district.
 
The Deputy Commissioner said that the Health teams aggressively visited the houses and conducted the medical screening of the people adding that no stone was being left unturned for making Ferozepur a Corona free district. The deputy commissioner said that the teams besides screening people make them aware about the precautions prescribed by the state government to keep this disease at bay. He said that people were sensitized to adopt the golden principles of washing hands, wearing masks, downloading Cova app in their mobiles and maintaining social distancing to turn `Mission Fateh' into a mass movement. Mr. Chahal said that a total of 779 health and Asha workers were carrying out this massive task to screen every person under this drive. 
 
The Civil Surgeon Dr.Navdeep Singh added that to trace the Covid 19 patients in the district, so far thousands of Throat Swab Test of the suspected patients have been conducted in the district.