Science model making activity for grade 1 , 2 and 3
The aim was to promoting  scientific acumen and equip the learners with 21st century learning skills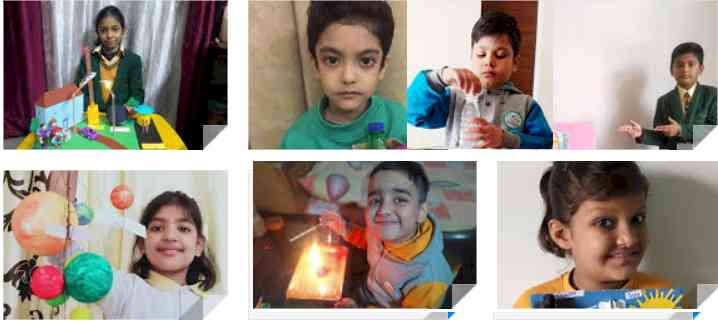 Jalandhar: Ivy World School, Jalandhar believe in comprehensive development of its students. Therefore, using the advanced technology techniques Ivy World School, Jalandhar under ageis of Vasal Education Society organized a virtual Bingo Science Model Making Competition for the students of Grade 1-3 with the aim of promoting  scientific acumen and equip the learners with 21st century learning skills like critical thinking, communication, collaboration and creativity.

The students made environment friendly and cost effective models which had real life application. The main purpose of this competition was to enhance the scientific skills of the students. The students demonstrated functioning of models in an impeccable manner and impressed the judges with their exemplary explanations.
S. Chauhan, Principal, Ivy World School congratulated and appreciated the support and cooperation given by parents and our  little Ivyians in making this activity a memorable one .The President of Vasal education Society, K K Vasal, Chairman Sanjeev Kumar Vasal, Director Ena Vasal, and CEO Raghav Vasal congratulated all the participants and applauded the tremendous effort  put in by our budding scientists: Tiara Siroha, Gunreet Kaur, Arnav Sharma, Mokshita Heer, Puneet Singh, Vanya, Gurshaan , Amaira , Princess Upasana , Jayanti Joshi and Viraaj.