Science communication through low cost teaching aids emphasized
More than 120 teachers from various districts of Punjab participated in workshops.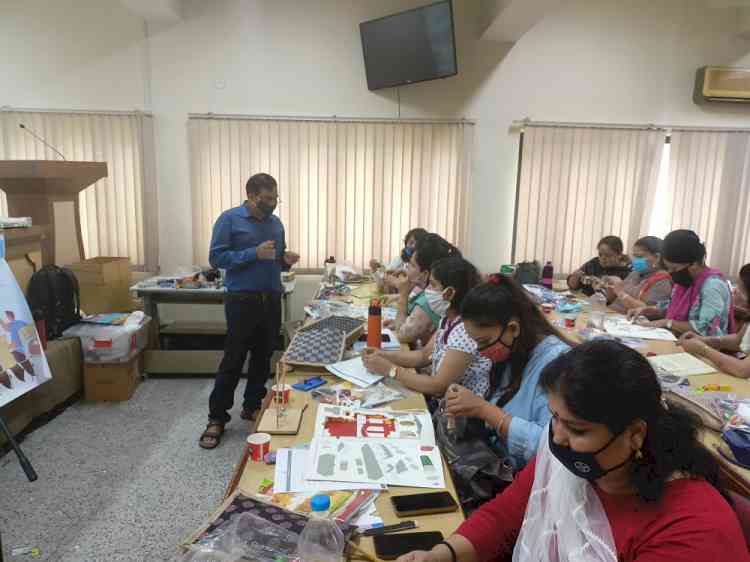 Kapurthala: Low Cost teaching Aids are an effective tool for teaching pedagogy in Science Communication. It helps to understand various complex scientific principles in an easy way. Pushpa Gujral Science City, Kapurthala in collaboration with NCSTC, Department of Science & Technology, Govt. of India organized four workshops on Low Cost teaching Aids for Government school teachers during July 26-31, 2021. More than 120 teachers from various districts of Punjab participated in these workshops.
Dr. Rajesh Grover, Director, Science City speaking at the valedictory session emphasized the need to inculcate passion amongst the students for Science by making classroom teaching more interactive and enjoyable through use of low cost teaching kits. He said that these tools were designed to engage the students through hands on activities for faster learning, discourage cramming and make the subject interesting for them. Further, studies have suggested that we remember 90% of what we do and demonstrated through this medium of Science Communication.
Sh.  Darshan Lal Baweja from Yamuna Nagar, Sh. Sanjay Kapoor from New Delhi and Sh. Rann Singh from Rohtak were the experts at this occasion. They motivated the participants to adopt this medium of instruction for better classroom interaction with the students.
The participants during the workshops were trained to make easy to use low cost teaching kits in classroom which could help in improving conceptual understanding and promoting creativity amongst the students. The participants showed keen interest in the workshop and also, prepared their own low cost teaching kits demonstrating various scientific principles.
Dr. Munish Soin, Program Coordinator delivering vote of thanks at the occasion stressed upon making teaching aids to be an integral component in classroom as they create a visual and interactive experience for the students.