`Sanjha Rangle Punjab Diyan'- An online competition of Punjabi Talent held
About 63 children from all over Punjab and Chandigarh participated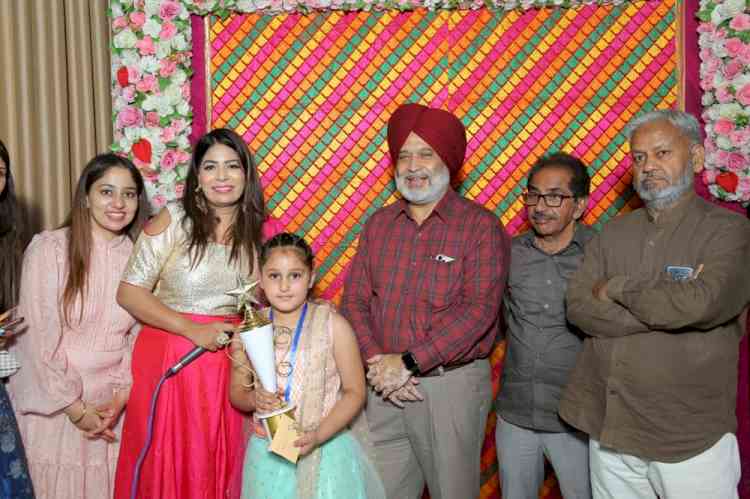 Chandigarh: As amateur of fact, parents of Punjab and Chandigarh are eager to send their children to the public schools, but in such a situation, the children are deprived of the heritage, culture and Punjabiyat of Punjab, Nancy Ghuman Show Director , taught the importance of Punjabiyat, rich culture of Punjab and Punjabi Language to participating kids. The show director, Nancy Ghuman of the Bandhan event, has taken up the responsibility of teaching the lessons, to the children of 5 to 15 years in junior and senior categories. Competition comprised of various rounds such as Punjabi attire, talent round, introduction round, and Punjabi culture round of questions related to the culture of Punjab. 
Jagjit Singh, MD, KSD Agro Industries, said that the knowledge of the culture of Rangle Punjab surprised them too, it is very important for children, Divya Sankhla COO Get Set Visa and Anjana Thakur Business Development Officer, Gate Set Visa, Hub World MD Manish Gautam, Siba Sethi and Sunita Sofat, Varinder Sandhu, Paramjit Kaur, Varinder Sandhu, Dr Shelly were the Guests of Honour.
About 63 children from all over Punjab and Chandigarh participated and 6 winners were also given cash prizes of 5100, 3100, 2100, 28 children were also awarded the title of Punjabi talent, first prize senior category Chrisdeep Ludhiana, second prize Ramnik Kaur and Pranjal Kaur 3, Kawalpreet Kaur Indu Junior category, first position was bagged by Harsimar, second by Pihu and goldmine, third by Jasmideep Singh.