Sakura Japan launched premium revitalising Anti-ageing Regime
Shoppers mention that the Sakura Anti-aging Serum keeps their skin hydrated and shiny without looking oily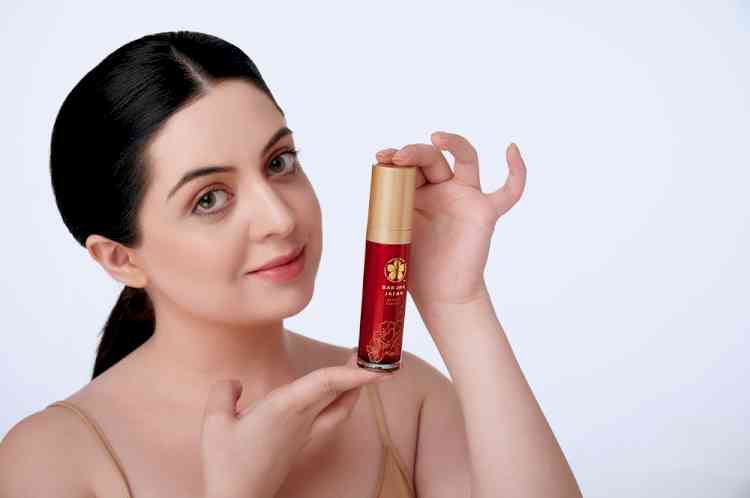 Chandigarh:  A Japanese Skincare Brand Sakura Japan is expanding its product portfolio with the new Sakura's Revitalizing Beauty Solutions, that helps visibly reduce wrinkles and slows down signs of aging. The innovative range offers high quality anti-aging products combining the power of Hyaluronic acid, collagen boosters and ceramides, this lotion works to hydrate the deeper layer of your skin and prevent it from dryness and dehydration. The unique polyphenol rich collagen boosting Terminalia Bellerica Fruit Extract in this lotion makes skin rejuvenation the new reality. Fine lines, dull skin and other signs of ageing is diminished over time as complexion becomes more clear, even toned and healthy.
While many of you have not heard of Sakura Anti-aging serum, this premium Japanese brand serum, has sold its initial stocks in India and more than 4300 buyers are obsessed with it. With Hyaluronic Acid and Starfish extracts, this formula is amazed women in India with is immediate effects on skin. If you've never used hyaluronic acid before, the ingredient is considered the Holy Grail for keeping skin hydrated thanks to its ability to hold 1,000 times its weight in water. It also plumps and can help uneven texture, making it great for fine lines, wrinkles, and even acne-prone skin.
Sakura Japan's Anti-aging serum in particular has rave reviews from people who say it "turns back to the clock" and provides "instant results."
"I came across this once and decided to try it, having not much to lose," one customer wrote.  Within a few days, I noticed my skin looked like it had a few years ago. Then a friend said, 'You look so refreshed and smooth. What are you using?'. Another said, 'You're aging backwards.' I get similar compliments weekly on my skin. This product is fabulous."
Shoppers also mention that the Sakura Anti-aging Serum keeps their skin hydrated and shiny without looking oily. Another enthusiastic reviewer wrote: "I can't even describe how amazing this product is. I got it three days ago and my fine lines are already gone and I'm glowing. Wow."
Customers have discovered several other uses of the serum aside from treating fine lines, like healing old acne scars and active blemishes, using it as a lip plumper, and even smoothing skin on aging hands.