Sahanu Jain PCTE student reaches in top 3 finalists in DoMS IIT Madras
The event had witnessed students that had participated from more than 100 institutes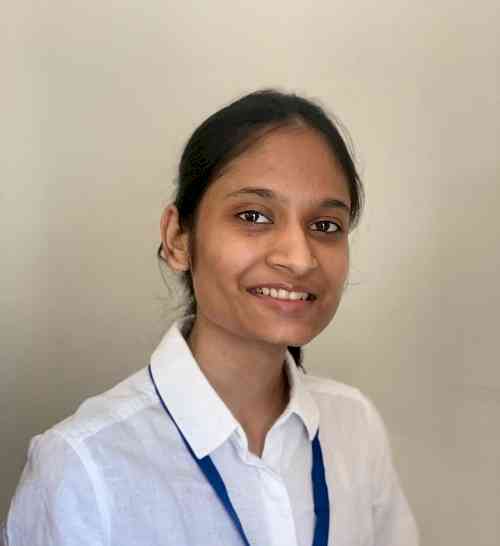 Sahanu Jain.
Ludhiana: Sahanu Jain, an MBA Final Year student of PCTE Group of Institutes brought laurel as she has reached in the top three finalists in the Mobile Category of Digitally Green -Photography event organized by DoMS IIT Madras. The event had witnessed students that had participated from more than 100 institutes including Top 20 Business schools of India.
Sahanu Jain, felt amazing and motivated and said "the theme of the event was 'Certifiably Green', keeping the theme in mind. I decided to click a shot of the bicycle as it represents sustainability in a true sense. I thought of clicking the shot of bicycle during golden hour. It took me an hour of searching and when sun was out I spotted how an aesthetic landscape that was hampered by a plastic bottle thrown carelessly, that gave a clearer perspective of what I wanted in the shot.
Mr. Naresh Sachdeva, Dean Corporate Relations, PCTE Group of Institutes said that PCTE has always encouraged its students to participate at various platforms be it for enhancing their practical skills or for exploring their talent by participating in various fests. This helps them to think out of the box and explore themselves fully.
Dr. KNS Kang, Director General, PCTE Group of Institutes congratulated the students and said that PCTE believes that extracurricular activities can infuse a fresh lease of enthusiasm and motivation in students and encourage students to participate in more of such events.