RGC Ludhiana Students shine in University Exams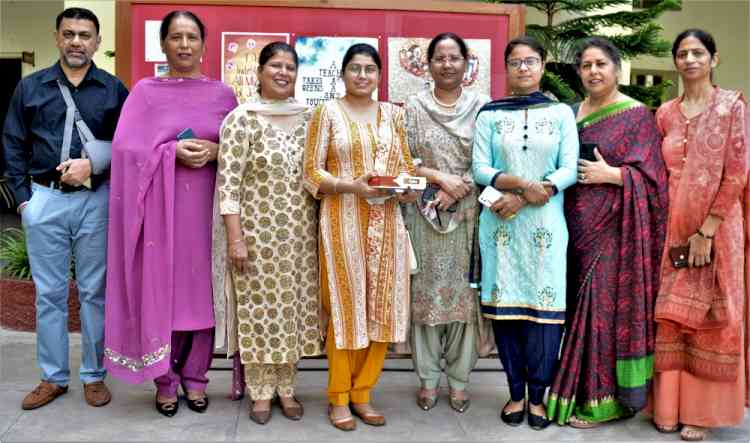 Ludhiana, October 3, 2022: Students of the Commerce Department, Ramgarhia Girls College, Ludhiana excelled in the Panjab University exams held in July 2022.  Gagandeep Kaur of M.Com.4th Semester secured the first position by getting 90% marks, Bharti Sharma with 87.46% stood second & Pawanjeet Kaur with 86.75% got the third position respectively. These students dedicated their success to their teachers. 
Offg. Principal Dr. Rajeshwar Pal Kaur congratulated the meritorious students on their success and appreciated Dr. Ajit Kaur, HOD, Department of Commerce, and other faculty members for their dedication towards their students. 
Ranjodh Singh, President, Ramgarhia Educational Council said that our students put a lot of effort and hard work to get such results. Hardworking students and dedicated staff help in the development and success of the college. 
Gurcharan Singh Lotey, General Secretary, Ramgarhia Educational Council also blessed the students.