RESTORE INDOOR FACILITY IN REGIONAL HOSPITAL DHARAMSHALA: CONGRESS
Says seizing of indoor facility in Regional Hospital Dharamshala is unfair and painful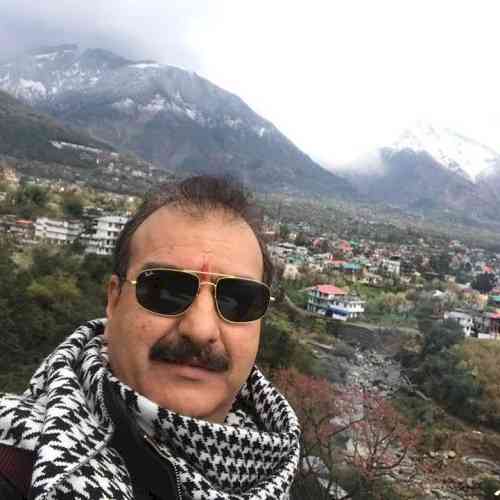 Jitendra Sharma, spokesman of congress party (Himachal).
Dharamshala: The Congress in Himachal has raised the difficulty of the general public regarding totally reduction of indoor facility in the major government hospitals. 
Jitendra Sharma, spokesman of congress party (Himachal) said, "For example, I will take the  present position of Regional Hospital Dharamshala, where the health services is really in  bad shape. The history of the regional hospital Dharamshala is very old and this hospital has been providing health services not only to Dharamshala, but also to the people of the surrounding area. Before the start of  the medical college in Tanda, Dhsaramshala Hospital was working as Medical College, but  due to the opening of Tanda Medical College  many departments of this hospital were shifted to Tanda. But the 400 bedded Dharamshala Hospital was continue to serve the public till the outspread of Corona Virus."
Jiternder said that now the government has seized its indoor facility and converted it to a Corona Hospital. Due to which the people of the area, have to go far away to either Tanda or some other hospital, in this dangerous corona environment. Tanda Hospital is already overcrowded due to which it is easy to  get a bed  for treatment there.  "Specially this kind of treatment scenario has   become very unsafe for the pregnant ladies", said Sharma.  He added that as there is lack of private medical institutions in Dharamshala, the seizing of indoor facility in the Regional Hospital Dharamshala is unfair and painful for the public of the area.
"No doubt that necessary arrangements should be taken for the Corona epidemic but converting  entire hospital as a  Corona ward, does not justify anything", he added.
He said that  the Congress party, understanding the present problem and Corona pandemic, requests the state government to restore indoor facility  for the indoor treatment  in the old building of Dharamshala Regional Hospital, because the old and new buildings are built separate  and have separate entry too and continue the new building as a Corona Hospital.