Resignation of Bindal reflects seriousness of health director scam: Sudhir Sharma
Says this matter is one of biggest scams in state so far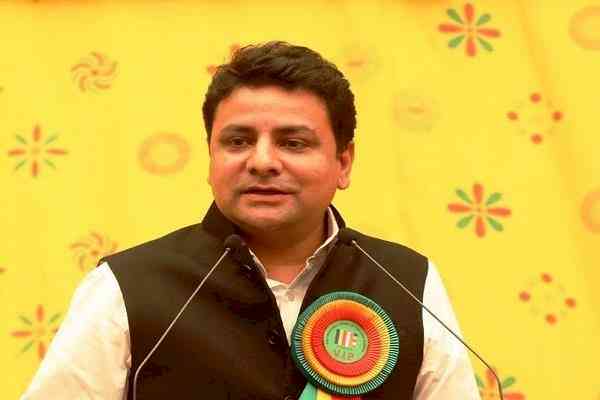 Secretary of the All India Congress Committee Sudhir Sharma.
Dharamshala: Secretary of the All India Congress Committee Sudhir Sharma, a former minister, has said that the resignation of State BJP President Dr. Rajiv Bindal from his post reflects the seriousness of the current situation due to the purchase scam in the Health Department during the tenure of the present government. He said, "This shows the level of involvement in the scandal in the Health Department where the state president of any national party has to resign and it has to be said that it is only on the moral ground."
He added, "This shows that all the purchases made so far in the Health Department due to global disaster like Corona epidemic are under suspicion."
Sudhir said in his press release in Dharamshala on Wednesday that this matter is one of the biggest scams in the state so far and have been put under the supervision of the Prime Minister's Office to a separate nodal officer.  "While taking cognizance of this act, an inquiry committee of the Hon'ble High Court should be constituted and strict action should be taken because at present public confidence has vanished from government agencies", added Sudhir.
Earlier, Himachal Pradesh BJP President Rajiv Bindal announced his resignation from his post today in a dramatic political move. He has sent his resignation to BJP national president Jagat Prakash Nadda. Bindal has taken this step in reaction of the controversy over the audio, in a case of millions of transactions of former state health director Dr. AK Gupta.
It is noteworthy that Himachal Vigilance arrested the then Health Director, Dr. AK Gupta on the night of 20th May.