Rejection of Tourist Visas by Canada Immigration Department puts masses in dilemma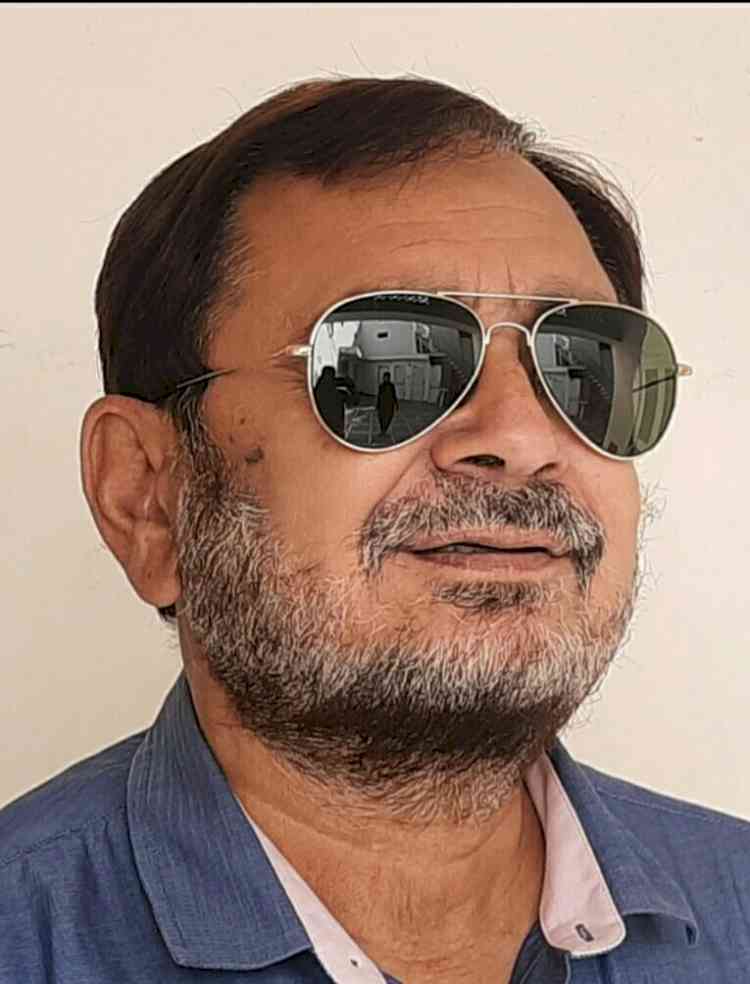 Author.
Lust of earning Dollars is inspiring the youths towards abroad destination may be on tourist visa or visitor visa. Punjabis are known for their hard working and hard labour. These were Punjabi's who paved way towards success of Green Revolution in India in the Post-Independence Period. After achieving Independence, Punjabi's started migrating to England (United Kingdom). Punjabis played a role of bravery in World War –II, during the construction of Railway Lines in California (U.S.A.). Punjabis with hard labour paved way towards success in infrastructure development works. Similarly, the Visa system to Canada was enforced in eighties. Earlier, the visitor after purchasing air ticket to Canada could board the aero plane to Canada where he / she was granted visa on arrival. As the time changed large number of Punjabis have migrated to Canada along with their families. The lust of Dollars after conversion in India reflected the mindset of the masses especially the youths towards Canada may be on tourist visa, education visa or express entry. There are number of excellent universities and educational institutes in India even then the youths are attracted towards abroad for PRs. It seems that the Canada Immigration Department is on a spree of tourist visa rejections in large number. The applicants will have to apply again and again to meet their blood relation relatives or to attend marriage functions. Even in genuine cases, the Tourists Visas are rejected assigning a one liner reply not satisfied / purpose of visit not clear or you will not be back. Canada Prime Minister Justin Trudeau in order to win the snap Federal Polls in the past announced the (Permanent Residence) to a very low level score in PNP / CEC. Even at that time number of applications for Foreign Skilled Workers were in pipeline in large number, ignoring F.S.W Category for more than a year many aspirants were out from the pipeline due to their two years expiry of application period as per law as the validity of IELTS is two years. The Canadian Immigration obliged others CEC /PNP categories and other categories through Express Entry Draws creating a great confusion among the applicants who had applied for Express Entry (F.S.W) Category were ignored due to the orders of the then Federal Immigration Minister. Many aspirants lost their dreams of Canadian PR due to overage of completion of two years of IELTS period and losing their scores due to overage. Is this not the violation of human rights when on one side the Canadian Immigration Minister announces benefit to those residing in Canada even with fewer score and ignoring the applicants having High Scores. It is the prerogative of the Canada Prime Minister Justin Trudeau, Immigration Minister but Covid-19 have certainly ruined the careers of many numbers of aspirants who were in pipeline having score of more than 400 points in Express Entry draws (FSW).  It is million dollars question that why the Canadian Immigration authorities are rejecting the Tourist Visa. The Immigration department should issue the list of required documents needed for Tourist Visa so that one can fulfill those documents and then only apply after fulfilling all the terms and conditions and norms of the documentation. Rejection of Tourist Visas is prerogative power of the Immigration officers but rejecting genuine cases sometimes put the applicants in dilemma. Canada Government should clearly announce that these documents are must for Canada Tourist Visa otherwise they are liable to be rejected or the Canada Immigration should start physical appearance at Visa centers. Anyhow nothing seems to be yet announced when the applicants for FSW (Express Entry) draw for PR are now on a very high score. Will the Canada Government announce a new cutoff mark for Canada Express Entry and once again announce bonanza of low score to FSW (Express Entry Draw) who suffered a lot during one year suspension of Federal Skilled Workers category (Express Entry Draw).
Authored by:
Rajat Kumar Mohindru 
Journalist,
Jalandhar City.