Reel to Reality – here's why you should tune into Colors Tamil this week
From battling for the coveted title to stars showcasing dazzling performances, the week ahead promises to enthral the audience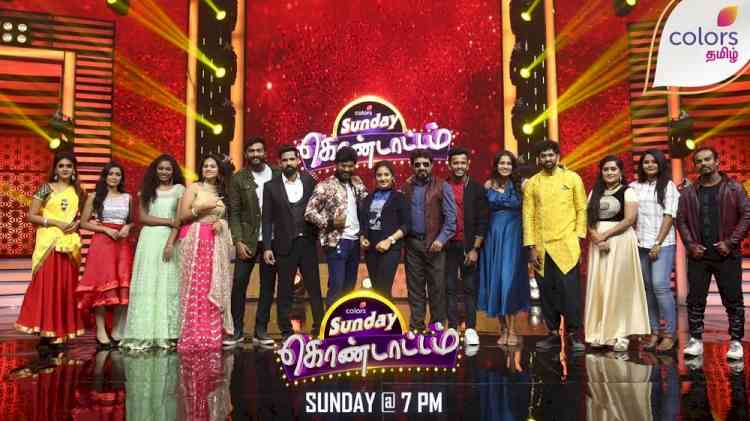 Chennai: To brighten up the week with an exciting line-up of shows, Colors Tamil is set to bring back-to-back entertainment to your television screens. From divine renditions of complex kirthis to spellbinding performances by leading artists, the week ahead promises to keep you glued to your screens. Here are three reasons to tune in to Colors Tamil starting from Sunday, 7th March 2021, 7:00 PM onwards:
 
Supreme Rendering: As the excitement to the finale builds up, this week's episode of Bhajan Samraat is set to bring out the best from the teams by encouraging them to render bhajans in various languages. From singing Abhang round in Marathi to putting the spotlight on rare bhajans in Hindi, the fight for the coveted titled just got bigger.
 
Tuneful Feast: Judged by top Carnatic musicians, Dr. R Ganesh and Ms. Mahathi, the show is set to scale new highs. With the judges giving their inputs and guiding teams to perform at their best, the teams gear up to showcase nuances, gracefully in each of their performances.
 
Gala Time: If you are looking for wholesome entertainment, Colors Tamil's brand new show - Colors Sunday Kondattam - has it all for you. The show will heighten its fun quotient as the star cast of Idhayathai Thirudathey and Uriye promise to keep the audience hooked with dazzling dance performances and games.
 
Comedy Bonanza: Offering a perfect treat to viewers, CSK will have leading comedians Mullai and Godhandam grace the show. Renowned for their rib-tickling performance, the show will have the comedy duo interacting with the fiction artists and pulling their legs.
Don't forget to tune into Colors Tamil to watch Colors Sunday Kodattam on Sunday, 7th March, 7:00 PM and Bhajan Samraat from Monday to Wednesday, 8th to 10th March at 7:00 AM.