Reel life Pushpa and real-life Pushpa engage in a heartfelt conversation on the sets of Pushpa Impossible
Kalpana Jambhale, a woman who made the impossible possible, meets Sony SAB's Pushpa in a fun-interactive session.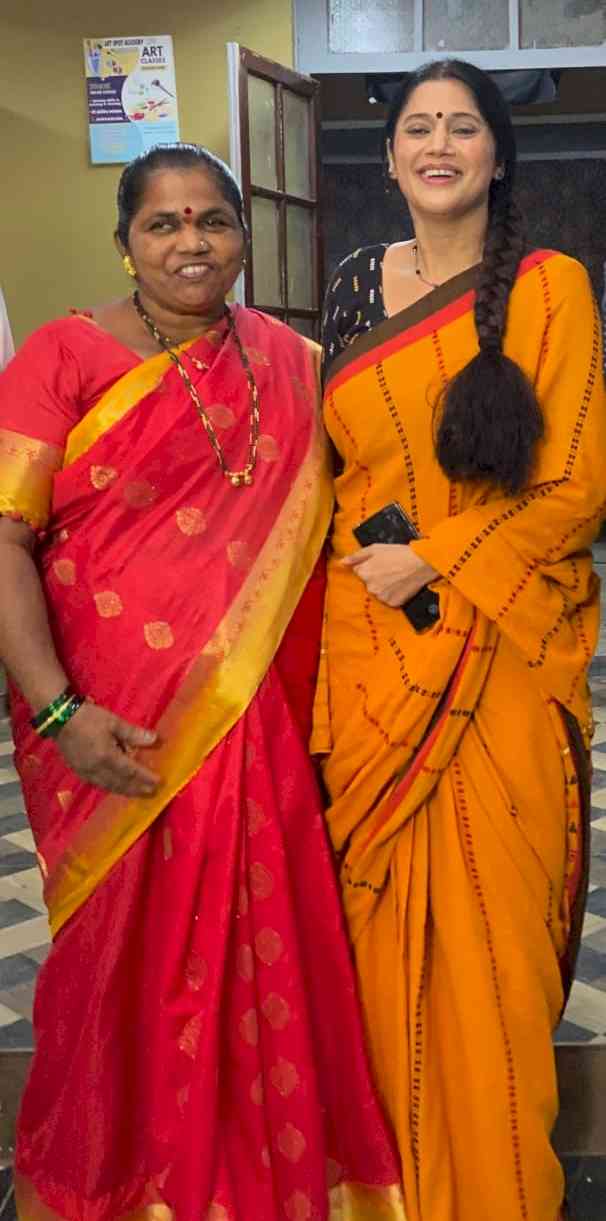 Kalpana & Karuna.
Sony SAB's Pushpa Impossible is all about breaking the barriers and achieving milestones irrespective of age and stereotypes. There goes a popular saying, "Agar log kya kahenge, yeh hum soch lenge toh log kya kahenge?" Implementing this phrase into her actions, Sony SAB's Pushpa (Karuna Pandey) is pursuing her dreams of completing her education with unmatched zeal and gusto. And while she reaches for the stars on screen, there is someone in real life who has achieved this incredible feat. Meet Kalpana Jambhale, a 53-year-old woman who returned to education after a gap of 37 years and yet managed to clear her SSC board exams and graduate with flying colours.
To honour the amazing Real-life Pushpa, our Reel life Pushpa invited her to the sets of Pushpa Impossible and they engaged in a delightful interactive session, hoping to inspire millions of strong likeminded Pushpas out there. There is no age limit on self-love and Pushpa Impossible aims to echo this sentiment across the nation. Despite endless problems, while fighting to keep her house and taking care of her children's problems, Pushpa has not steered away from her goal of completing her education. Pushpa's journey has just begun, and there is a long way to go. Stay tuned to see how she conquers her struggles and transitions from a victim of fate to a champion of her destiny. Alongside Karuna Pandey, the show also stars Naveen Pandita, Darshan Gujjar, Deshna Dugad, Garima Parihar, Bhakti Rathod in pivotal roles.
Commenting on meeting Kalpana, Karuna Pandey, who essays the role of Pushpa said, "Being a woman myself, I'm aware of how society makes you feel if you decide to pursue something of your own after a certain time. It becomes embarrassing and doubtful as society puts you in the circle of age and the responsibilities that come along. But I'm happy that times are changing, and women are taking their decisions and are becoming responsible, even in their middle-age. Kalpana is one such example and I'm sure there are many. It was an honour and a delight to meet Kalpana and she is a true source of inspiration for all the women out there! Ladies, please don't stop dreaming, Kalpana is here to show you how your dreams can actually come true if you stay committed to your goals"