Record production of 164 rail coaches in July 2021 by RCF Kapurthala
High speed internet facility in RCF Colony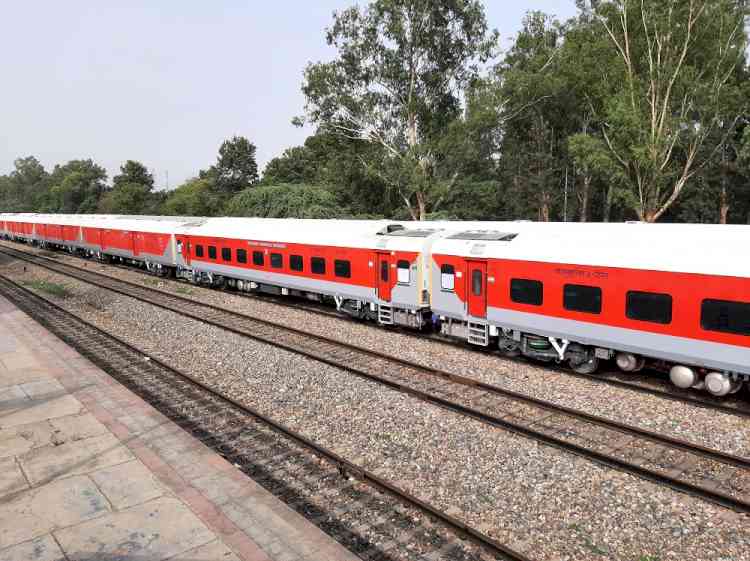 Coaches rolled out from RCF, Kapurthala.
Kapurthala: Rail Coach Factory, Kapurthala has achieved a new record in manufacturing of coaches in the month of July 2021. In this month, RCF has manufactured 164 coaches. Earlier in the month of July 2020, RCF manufactured 151 coaches while in July 2019, 123 coaches were manufactured by RCF. The average outturn of coaches  in July was 6.07 coach per day, whereas in the months of July 2020 and 2019, the average coach manufacturing per day was 5.59 and 4.73 respectively.
In the first four months of this financial year, RCF has manufactured 502 coaches with limited manpower capacity due to corona virus. In July, RCF has produced 164 coaches in 27 working days which includes 38 Parcel Van coaches, 35 AC three tier, 18 AC Three Tier Economy Class coaches. The coach production target of RCF is above 2000 coaches in this financial year. New products like Narrow Gauge Vistadome Coaches, Tejas Sleeper Class Coaches, AC General Class Coaches are to be manufactured and the hardworking employees  of RCF are committed to achieve this goal.
On the other hand, RCF Administration has arranged for high speed internet facility for the residents of RCF Colony . This service is to be provided by BSNL. Due to the outbreak of Covid, the residents of the colony have to work from home and their wards have to study online and hence, the need for high speed internet service was felt. To fulfill this, the administration approached BSNL to provide the facility. The license fee was waived in the interest of the employees and their families. Now underground optical fiber cable has been laid by BSNL in the colony and a concession of 5% in monthly bill will be given to the colony residents under Fit to the Home connection. With this facility, the need for high speed internet service of the residents of the RCF colony will be fulfilled.