RBI raised repo rates for fifth time in row: Industry Reactions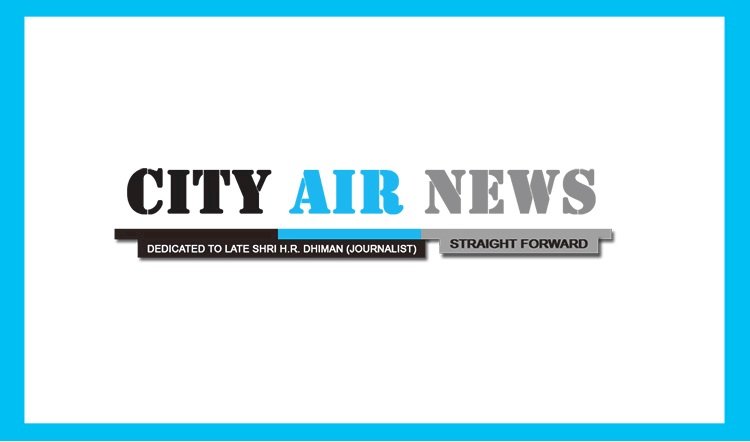 Umesh Revankar, Executive Vice Chairman, Shriram Finance 
"The hike of 25 bps made by the RBI today, in accordance with MPC's recommendations and the commentary on easing inflation & growth coming back, signifies that we are nearing the end of the increasing rate cycle, which was enforced to suck out the excess liquidity in the market, in a bid to rein in inflation. It has yielded results, as evidenced by the moderation in CPI inflation in the Nov-Dec 2022 period. With inflationary worries ceasing, the economic landscape at the moment promises a growth momentum, especially for India's MSMEs. To further boost the MSMEs, RBI has expanded the scope of the TReDS (trade receivables discounting system) platform to improve their cash flows. We are confident that after a grim period characterised by muted consumption, supply challenges and price instability, we will see sustained growth in economic activity."
Samyak Jain, Director, Siddha Group
"The RBI has come far from synchronised rate hikes in its policy, as inflation outlook is beaming. Attempting to taper inflation, the hike in the repo rate, much to expectations, will force the banks to increase lending rates impacting the quantum of home loans off-take and pushing EMIs upwards. The EMI-driven housing market will thus have a cumulative effect and gradually impact the sales velocity in the Real Estate market in the times to come.
A lesser repo rate hike would have helped tackle inflation, yet managing growth.
Mumbai's Realty market, which has already sustained  increased interest rates earlier, will further get impacted for the homebuyers in the pricing category of Rs 1 crore and above."

Dinanath Dubhashi - Managing Director & CEO, L&T Finance Holdings Ltd
"Today's Monetary Policy action will realign and re-price both the deposit and lending rates, which will support growth by enhancing domestic savings. Reserve Bank of India's growth confidence is very encouraging and has sent positive signals about the Indian Economy amid turbulent global environment."

Dinesh Khara, Chairman, SBI
"RBI decision to hike the rate was in consonance with the expectations. Continuing strong job data from Fed has made monetary policy making a delicate balancing act for emerging economies central banks. Beyond the rate hike, there are a bouquet of policies that attend the micro structure of the market. The proposal to address the issue of penal charges on services will bring a rule based regulation. The initiatives on climate risk will improve compliance, capital budgeting and financial disclosures for banks. Providing further impetus to TReDS platform in terms of further augmentation of activities and allowing lending and borrowing government securities will add depth and aid price discoveries across markets."

Rajiv Sabharwal, MD & CEO, Tata Capital Ltd
"The hike in repo-rate is a well calibrated move by the RBI that supports its two-pronged approach of controlling inflation and maintaining financial stability.
This move will help tame the pressure on the economy caused due to the Fed rate hikes and other external market dynamics that have a direct impact on our domestic economy.
This will provide some cushion against the impact of the US Fed rates and will help in maintaining the stability of the financial sector.
Downward momentum in inflation and increase in RBIs foreign exchange reserves over the last few months has provided the necessary comfort to RBI."

Indranil Pan - Chief Economist, YES BANK on RBI Monetary Policy
"The policy was well balanced with the focus remaining on removal of accommodation. The 25bps hike was not associated with any change in the stance. The RBI remains focused on core inflation and clearly highlights that the recent softening of inflation was mostly due to the strong seasonal deflation in vegetables, and this might go away in the summer months. The estimates for average inflation is at 5.3% for FY24, still higher than the 4% aspirational target of the RBI. At the current repo rate of 6.5% and last inflation print of 5.7%, the real policy rate has moved to 0.8%. However, the governor indicated that adjusted for inflation, the policy rate is still lower than the pre-pandemic levels. Growth dynamics are seen to be relatively stable and this may also indicate a lower dis-inflationary pressure in the economy, hence calling for any credible central bank of the EME to remain hawk-eyed. Inflection points are always difficult to call, but I think that the rate hiking cycle of the RBI may yet not be over. We remain open to another 25bps increase in the repo rate in April or even later and will critically depend on the inflation prints in the months ahead. For record, our model suggests that the next CPI print can surprise on the higher side to 6.2-6.4%, as food prices are seen to have largely normalized based on data obtained from the Department of Consumer Affairs." 

Prasenjit Basu – Chief Economist, ICICI Securities
"The RBI has adopted a hawkish stance on inflation, despite 2 of 6 MPC members dissenting both with regard to today's 25bp rate hike and on the policy stance. With credit growth at its healthiest in 8 years, and real GDP growth resilient amid the global downturn, the RBI sees little need to ease monetary policy in the year ahead. Interest rates are likely to remain elevated at these levels for the rest of CY23."

Vikas Garg – Head of Fixed Income, Invesco Mutual Fund. 
"RBI walked the talk and moderated the policy rate hike to 25 bps with a continuation of "withdrawal of accommodation" stance, in line with our expectation. A growth-oriented FY24 budget coupled with resilient domestic growth requires tight vigil on core inflation. Global factors provide some uncertainty and may also have a bearing on further policy action. Overall, it was a slightly hawkish commentary compared to market expectations. Future rate actions will be calibrated and more data-dependent as we approach the end stage of the current rate hike cycle. Higher policy rates may stay with us for a bit longer."

Madan Sabnavis, Chief Economist, Bank of Baroda
"The policy was more or less on expected lines with the repo rate being hiked by 25 bps. The surprise elements were however three fold. First, the stance remained unchanged with withdrawal of liquidity persisting. There were expectations of the same changing to neutral. The second is the forecast on inflation, which has been kept at 5.3% for the next year with the path being upward moving across the next four quarters. This is probably the reason for the RBI increasing the rate. Third, is the forecast for GDP which has been kept at 6.4% through there is a downward path across the 4 quarters.
The major takeaway is that there will be a prolonged pause for sure before any further action is taken by the RBI and will be data driven. Presently it looks like that there is an upside risk to the inflation number and hence a rate hike could be thought of later. A rate cut during the year looks more unlikely and can be on the cards only when there is a change in stance first."
 
Anirban Majumder, CFO, Home Credit India
"Today's upward revision of key interest rate by 25bps by RBI, reflects the central bank's continued resolve to keep inflationary pressure within the comfort range in new fiscal, while supporting economic growth. With the global economy expected to see a slow growth in FY23, RBI's move is in line with keeping a tight grip on macroeconomic stability and domestic economy resilient. Hopefully with the sixth rate hike being a moderate one, we should see the end to rate hike cycle soon."
 
Arun Kumar, VP and Head of Research, FundsIndia
"Today's rate hikes were in line with market expectations. We may be close to peak policy rates driven by fall in domestic inflation in recent months. The current repo rate at 6.50% is comfortably above RBI's inflation expectation of 5.3% in FY24. There are early signs of US inflation easing and slowing pace of rate hikes by the US FED. Overall, we expect RBI to go for a long pause in rate hikes from hereon. Future policy actions will be guided by the evolving domestic inflation / growth dynamics and the US Fed rate hike trajectory."
Jaya Vaidhyanathan, CEO, BCT Digital
"RBI's statement on developmental and regulatory policies, has come at a crucial time. While the rationale for levying penalties on delinquent borrowers is to maintain credit discipline, it is frequently seen that lenders make use of this situation to augment revenue by charging steep penal interests and charges, to the detriment of the borrower. RBI's direction to avoid penal interest and to only charge a transparent penal charge is a step in the right direction."

Sandeep Runwal - President, NAREDCO Maharashtra
"The RBI's decision to hike the interest rate by 25 basis points to 6.50 percent will keep inflation in check and on target. This hike has been on expected lines, and is only taking forward the government's budget initiatives, of sustainable growth and financial stability. This hike in interest rate will not affect home buyer sentiments much, as there is a strong demand for housing.   The recent positive budget announcements which aim at putting more money into the hands of the home buyer, will fuel demand. This coupled with the additional outlay provided in the PMAY will give a definite thrust to the mission of providing housing for all.   Overall, the RBI policy announcement has tried to rein in inflation, but at the same time balance the growth process of the economy. The Indian economy is resilient to global headwinds and has fared remarkably well."

Rohan Pawar, CEO of Pinnacle Group
"RBI has hiked the repo rate by 25 bps to 6.5%, which was expected and the MSF rate is now at 6.75% after the revision. The high rate of retail (CPI) inflation, now stands between 5.6% and 5.9%, which is being brought under control through continuous effort. Inflation has shown signs of moderation and the worst is now behind us, as the Indian economy remains resilient. There are, however, concerns about core inflation. Monetary India's economic growth will continue to be robust financially. Therefore, investment activity will pick up and steam head. This will demand improvements in rural areas with continuity. We are hopeful of this as we have reached the peak of the interest rate hike cycle. The real estate market has remained strong, with promising sales numbers throughout the year, and now that deposit and loan rates have stabilized, we expect to see even further growth in the home sales sector."

Ajit Banerjee, CIO, Shriram Life Insurance
"The repo rate increase by 25bps to 6.5% is in sync with the broad market consensus view. However, what was probably considered slightly on unexpected line was RBI maintaining its withdrawal of accomodation stance to ensure inflation remains within target going forward, while also supporting growth. Therefore, this indicates that we cannot rule out at this stage any further rate hikes and there was a reference by the Governor to this effect.  
Real GDP growth for FY 24 has been pegged at 6.4% assuming that India will have a normal and good monsoon season. Quarter wise the growth tapers down from 7.8% in Q1 FY 24 , 6.2% in Q2 , 6% in Q3 and 5.8% in Q4 perhaps keeping in mind the base effect and global headwinds blowing which can have some effect on India's GDP growth as well.
CPI inflation for FY 23 has been revised down to 6.5% from previous forecast of 6.7% and for FY 24 CPI inflation is targeted at 5.3% . Food inflation outlook will likely benefit by bumper rabi output while commodity prices may remain firm with world getting back to normal and activities restoring as year progresses.
Overall, the policy rates were largely on expected lines barring the continuance of the stance part."

Murali Ramakrishnan - MD and CEO of South Indian Bank
"We agree with the RBI's continued withdrawal of accommodation measures to rein in inflation without denting the economy's growth prospects. The revision of the repo rate by 25 basis points to 6.5 percent is a calibrated one as it further tries to control inflation while ushering overall growth. We anticipate that this will be the last of the announcements in the rate tightening cycle that began less than a year ago. Though inflation will remain above the targeted level for some time to come, it will not remain as big a threat. We look forward to a period of buoyant economic activity after a grim three-odd years."

Sanjay Palve, Senior Managing Director, Essar Capital Ltd.
"RBI MPC today increased the repo rate by 25 bps to 6.50% and remained focused on the 'withdrawal of the accommodation' stance. The repo rate hike was on expected lines to tame inflation and support economic growth. While the global economic outlook is recovering slowly, inflation has been on the higher side across major economies including India. However, RBI anticipates a moderation in inflation in coming months and we expect RBI to pause the rate hike from the next policy review and have a gradual shift in stance to neutral."
Arun Kumar, VP and Head of Research, FundsIndia
"Today's rate hikes were in line with market expectations. We may be close to peak policy rates driven by fall in domestic inflation in recent months. The current repo rate at 6.50% is comfortably above RBI's inflation expectation of 5.3% in FY24. There are early signs of US inflation easing and slowing pace of rate hikes by the US FED. Overall, we expect RBI to go for a long pause in rate hikes from hereon. Future policy actions will be guided by the evolving domestic inflation / growth dynamics and the US Fed rate hike trajectory."

Abheek Barua, Chief Economist and Executive Vice President, HDFC Bank
"The RBI raised the repo rate by 25bps and kept its stance unchanged at "withdrawal of accommodation" on expected lines. The policy tone was hawkish as the RBI recognised that they are still away from achieving their objective of durable disinflation. In terms of the inflation risks, the RBI highlighted the elevated nature of core inflation and continuing global risks that could push up domestic inflation going forward. On growth, the RBI pegged GDP growth at 6.4% in FY24, higher than consensus expectations – sounding optimistic on the growth momentum. Going forward, the central bank is likely to become more data dependent, and this does not rule out another rate hike in the upcoming policy.
On liquidity, the RBI recognised that there might be some reduction in liquidity surplus as the facilities provided during the pandemic end, while providing reassurance that they are likely to balance these out through various instruments available at their disposable. Despite the comments on liquidity conditions remaining accommodative compared to pre-pandemic levels – signalling a somewhat hawkish tone – we expect the RBI to maintain adequate liquidity surplus to remain growth supportive going forward."