RBI keeps repo rate unchanged at 6.5%, maintains status quo
Interest-sensitive real estate sector likely to benefit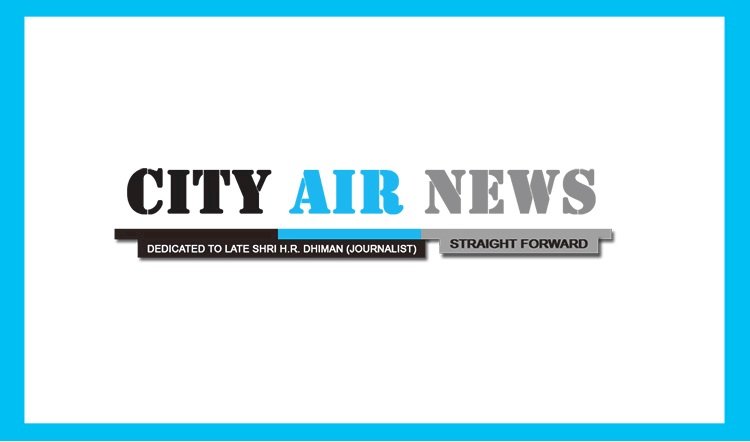 Reserve Bank of India (RBI) Governor Shaktikanta Das announced on June 8, its Monetary Policy Committee meeting has decided to keep the key policy repo rate unchanged at 6.5 percent. The announcement could have a positive impact on consumer sentiment, benefiting the interest-sensitive real estate sector.
Here is what real estate experts have to say:

Sandeep Runwal - President, NAREDCO Maharashtra
"The RBIs decision to keep repo rates unchanged at 6.50 per cent is a welcome move, but a reduction in the repo rates would further help improve home buyer sentiments and fuel home sales. It would put more money in the hands of the home buyer encouraging him to go ahead and make a home buying decision. However, the RBI has been successful in containing inflation rate within permissible limits. The Indian economy is resilient to global headwinds and has fared remarkably well. The government has initiated a slew of positive policy measures which have sustained housing sales. This in addition to the government's decision to not raise the Ready Reckoner (RR) rates in the state for 2023-24, did boost homebuyers' sentiments. We once again urge the government to relax stamp duty rates which will fuel interest in home buyers. We hope that these positive developments will keep the homebuyers encouraged to come forward and buy their dream home."

Pritam Chivukula – Vice President, CREDAI-MCHI and Co-Founder & Director, Tridhaatu Realty
"The RBIs decision to keep the repo rate unchanged at 6.50 per cent is a good move which has curbed inflation levels within acceptable limits. This is the second consecutive pause in repo rate hike which will definitely improve market sentiments, propelling housing demand.  We are seeing a buoyant housing sector where home buyers are coming forward to buy property. This reflects a healthy outlook for the sector and we can expect the government to continue with industry friendly policies that will sustain housing sales. We hope that the State Government steps in to lighten the homebuyer's load by reducing stamp duty to further boost home buyer sentiments and boost home sales."

Kaushal Agarwal - Chairman, The Guardians Real Estate Advisory
"We commend the RBI for maintaining the repo rate at 6.5% during FY24's second bimonthly monetary policy meeting. This decision reflects their commitment to stability and proactive economic management. It is particularly beneficial for the real estate sector, as lower home loan rates will drive growth and encourage property investment. The availability of attractive financing options due to low-interest rates makes it easier for potential buyers to purchase homes, stimulating the market. Existing homeowners burdened by past rate hikes will also find relief. We appreciate the resilience of the Indian economy and anticipate positive impacts on growth. The RBI's prudent decision-making will contribute to sustained development in the real estate sector."

Vivek Mohanani - MD & CEO, Ekta World
"The Indian economy has stood out strong and resilient against global headwinds. The RBI's decision to maintain the status quo for the second consecutive time was an expected move to focus on stability. Another repo rate hike by the RBI would have not augured well for the real estate sector as home loan interest rates are already at a higher level. Any further increase in policy rates would have had a substantial impact on buyer sentiments and affordability, which in turn could have curtailed demand. A further reduction in interest rates in the near future would be preferred to bolster overall market confidence and make it more attractive for home buyers."

Samyak Jain - Director, Siddha Group
"The decision to maintain the status quo by RBI in its key policy rates for the second time in a row was on the expected lines. This comes at a time when property prices are on the rise, adding a huge financial burden to the end consumer. The decision will unlikely have an immediate impact on homebuyers, but it does offer some stability to the real estate sector. This may trigger the decision of many home buyers who were actively seeking to buy their desired home. We look forward to government intervention by providing some relief to home buyers in the form of reduced stamp duty rates which will lighten their burden further."

Himanshu Jain, VP - Sales, Marketing and CRM, Satellite Developers Pvt. Ltd. (SDPL)
"Keeping the current market conditions and inflation in mind, the move by the RBI was expected to keep the economy on track and sustain financial stability. The rising property prices had already added to the woes of the homebuyers and now the decision of RBI to not hike the repo rate yet again has brought a much needed relief to the homebuyers. Also, for first-time home buyers, acquiring a home is considered as the biggest asset and this decision is likely to have a positive impact on a buyer's decision."