Ray is full of energy and has a charm to his personality
Says Shoaib Ali about his character in Sony SAB's Baalveer Returns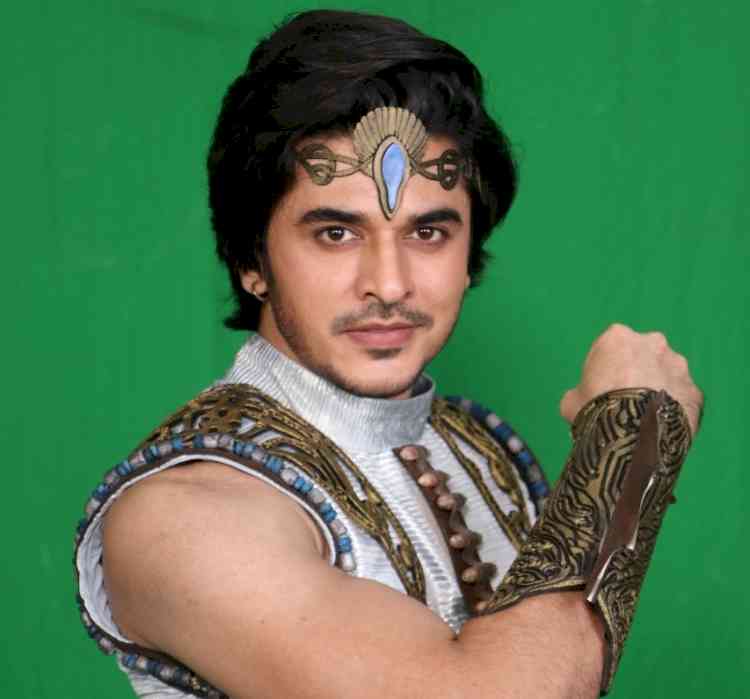 Shoaib Ali as Ray in Sony SAB's Aladdin Naam Toh Suna Hoga.
How does it feel to be a part of Baalveer Returns
I have been watching Baalveer Returns and I feel it's a great show with an amazing concept. The show has a huge fan base and is very much loved amongst the viewers. So, I feel really good to be a part of such a show. It's the first time that I am doing a fantasy show and I am most thrilled about that part, especially when it is on a channel like Sony SAB that never fails to entertain its viewers.
What is the new season going to bring for the viewers?
With the new season, we are bringing a whole new magical underwater world for the viewers, first time on Indian television. When I heard about the concept, I was wondering how this would translate on screen but the promo is just stunning. My friends and family too were surprised on the concept of the new season, wondering how we would act and technicalities of the entire underwater world.
There is a lot of effort that goes into bringing such a world alive and maintaining the same standard throughout. I am sure the viewers will love what they see on their screens with the underwater world in the new season of Baalveer Returns.
Share something about your character- Ray
Ray is full of energy and has a charm to his personality. His chemistry with Baambaal is very interesting to watch. The overall personality of Ray is very different from my personality in real life. He is a very cool guy, always outgoing whereas, I am somewhat an introvert in real life. So, I have been trying really hard to get that real tone and essence of this character and I hope it translates well on the screen.
Have you been doing any special preparation for this role?
I am mainly working on Ray's body language. His personality is really groovy and charming, and I personally don't relate to that. So, to do justice to that element, I am taking a lot of references that I have been suggested. I am also watching some of the Hollywood fantasy movies again, this time to learn how to act like a superhero. I also watched a few episodes of Baalveer Returns itself to take inspiration for the body language.
How is it shooting with the entire team? How was the experience 1st day on the set?
I can't stress enough how amazing the entire team is. I didn't expect to be welcomed this beautifully as I was entering the show mid-way and the entire team had been working together for a long time. However, it didn't feel like I was coming on the set for the first time, I felt like I already knew everyone. The entire cast gave me a really warm welcome and now I am excited to go on the set every day. Since the first day itself, the directors and the crew have also been very patient with me and in making me understand a lot of things since it's the first time I am doing fantasy genre.
Although it's been very few days since I started shooting for the show, it is a lot of fun on the set with everyone. I recently had a scene with Shridhar sir who plays Tauba Tauba and it was a great experience. It is so difficult to keep a straight face when he performs because he is extremely hilarious and makes every scene very lively. I had to be serious in this particular scene but when he entered and performed, I just couldn't control my laughter. It's a delight working with him. All the other actors are also so good in their work and I enjoy myself with everyone on the set.
The experience of working in a fantasy show?
Having super powers and shooting in front of a green screen is something I have never previously. So, it's a really fun experience and I am getting to learn a lot of new things. I have also performed few action scenes wearing a harness and although it was a little difficult, I had a lot of fun doing something this exciting. I always wanted to do a fantasy show and play a character with super powers. Baalveer Returns has fulfilled that wish of mine.