Rani Sharma, Zonal President Vajra AWWA inaugurated Early Intervention Centre (EIC) at MH Jalandhar
Jalandhar, September 9, 2022: Rani Sharma, Zonal President, Vajra Army Wives welfare association inaugurated the early intervention center (EIC) at Military Hospital Jalandhar.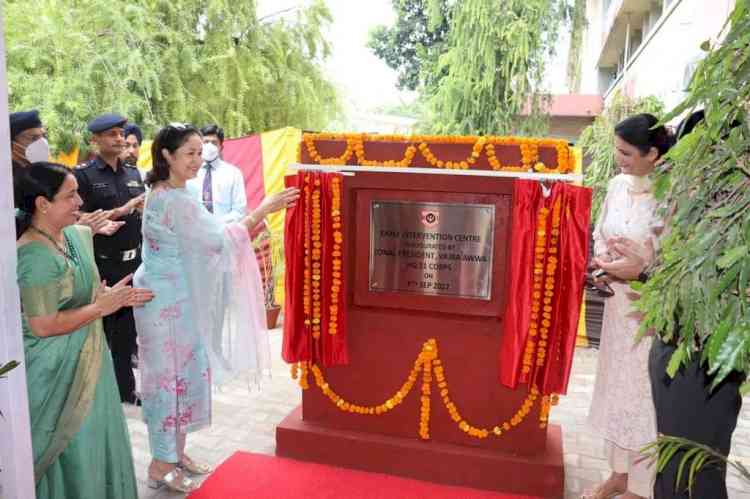 On this  occasion she said that the developmental impairment in children is a matter of great concern and research has shown that the period from Birth to 6 yrs is the most critical for recognition of the problem in children. Early detection and identification of such children followed by appropriate intervention significantly improves the quality of life in children with by adequately addressing Defects at Birth, Diseases, Deficiencies and those with developmental delays.  Early detection of these problems is likely to minimize disability and help the affected child achieve maximum potential. She said that this unit has been established with this motive at MH.
 
She said that all the children born at MH Jalandhar and those visiting the paediatric OPD will be screened for any defects or disabilities. Those found positive in the screening will be enrolled at the EIC.