Rakhi Oswal, a life coach and speaker, organised a workshop for women
A total 100 women participated in the workshop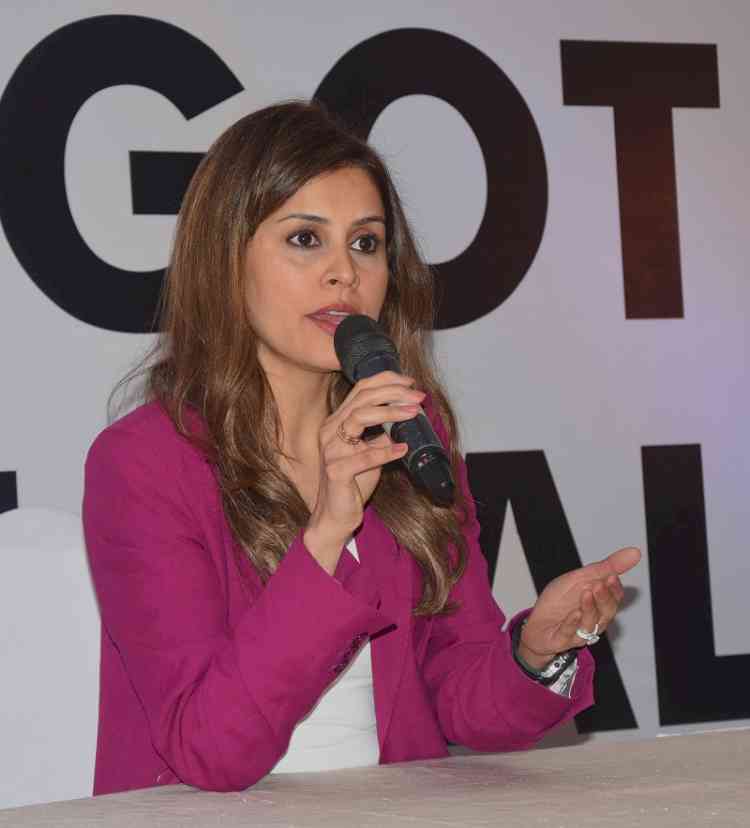 Rakhi Oswal, a life coach and speaker.


Ludhiana: Rakhi Oswal, a life coach and speaker, organised a workshop for women on International Women's Day (March 8). A total 100 women participated in the workshop, in which the participants were told about enabling women to access their personal power, reaching beyond self-limiting beliefs, discovering their spiritual nature, and creating a more connected world through love and fulfilling relationships.
Addressing the media persons here today, she said International Women's Day is a global day celebrating the social, economic, cultural and political achievements of women. "And on this occasion, I wish to pay a tribute to the incredible spirit of a woman who keeps radiating like a diamond and spreads her glow to light up the world", she added.
Adding, she said being a woman today can pull us in so many directions. She said we have titles like, "Mom," "Co-worker," "Boss," "Wife," and they're all beautifully rewarding, but sometimes we lose ourselves in these roles and forget who we are.
That's why it's so important to come together as a group, to reclaim ourself, to share our stories, to feel rejuvenated as we feel heard by each other, supported in a community, guided by each other through that womanly wisdom that we need in our bones.
It's time for the feminine to rise together and create shifts, change in the world, leaders who can offer a new perspective to an old way of doing things. We are natural caregivers, and it's safe to say that the world right now needs some extra care.
Further, she said women are born with an innate power to create change, both in your life and in the lives of others. 
"Our individual thoughts, actions, conversations, behaviours and mindsets can have an impact on our larger society", he believed strongly.
She firmly believed that collectively, we can become change makers. 
"We can actively choose to challenge our limits, fight procrastination, broaden perceptions, become our best versions and untap our Personal Power within.
Collectively, each one of us can help create a better world", she said.
And often, it is just that one step that lets the Genie out of the bottle, she said.
Rakhi Oswal is a passionate thinker, who has been learning one thing for the past 9 years-How do we become better version of ourselves?
Her quest for learning includes studying with some of the most respected global leaders in personal & spiritual development like Tony Robbins, Master Co, Vishen Lakhiani.
She is passionate about enabling people to access their Personal Power, reaching beyond self-limiting beliefs, discovering their Spiritual Nature, and creating a more connected world through Love & fulfilling Relationships.
She is creating the future of humanity with conscious, responsible and playful kids as our legacy with her Lifeskills Programme, Spiritual Gym for Kids.
With an unmistakable aura of confidence, grace and leadership, she is a heart on a mission who finds her life purpose in empowering lives to explore their truest potential, and contribute her share to the world.
She is super mom of 2, and complementing half of her husband.