Rajguru Nagar area of Ludhiana to get community centre 
Punjab Minister Bharat Bhushan Ashu lays foundation stone of community centre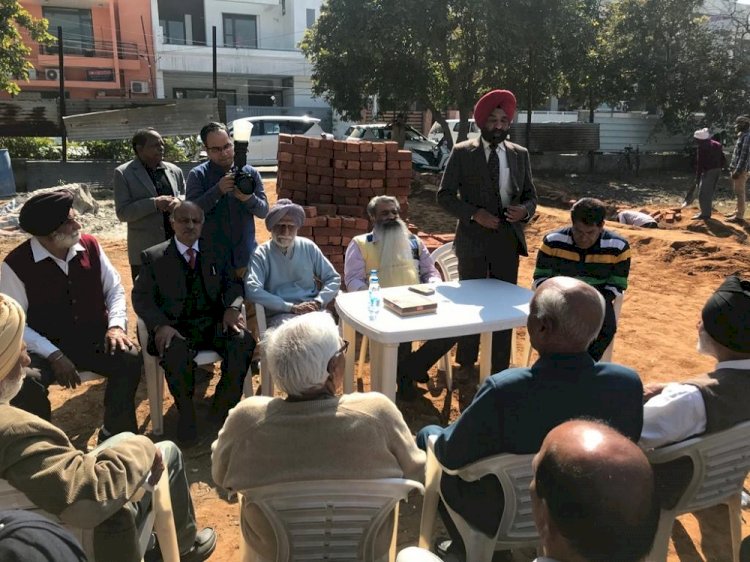 Project to benefit large number of senior citizens
Ludhiana:    Punjab Food, Civil Supplies & Consumer Affairs Minister Mr Bharat Bhushan Ashu laid the foundation stone of a community centre in Rajguru Nagar area of the city. This community centre would come up on 500 sq yards piece of land in B-block of posh Rajguru Nagar area, here.
    While interacting with the senior citizens on the occasion, Mr Ashu said that the Capt Amarinder Singh-led Punjab Government has been continuously working for the betterment of senior citizens as well as people from all walks of life.
    He informed that residents of the locality were demanding a community centre from long time and fulfilling their demand, this community centre would now be constructed on 500 sq yards of land.
    Mr Ashu further said that community centres offer an opportunity to people to become involved in a wide range of activities. "They promote a sense of belonging and social inclusion and also provide a place where the community can meet and engage in collective activities," Mr Ashu said. He said that the centres are strategically situated to serve citizens which are used for cultural programmes, to organize marriages and for other social activities. He said that the idea of community centre is to offer a place where all members of the community, young or the elderly, can meet for various activities.
    Prominent among those present on the occasion included MC Councillor Mrs Seema Kapoor, Senior Congress leader Mr Sunil Kapoor, besides several others.