Rajesh Wagle faces new technological challenge in Sony SAB's Wagle Ki Duniya – Nayi Peedhi Naye Kissey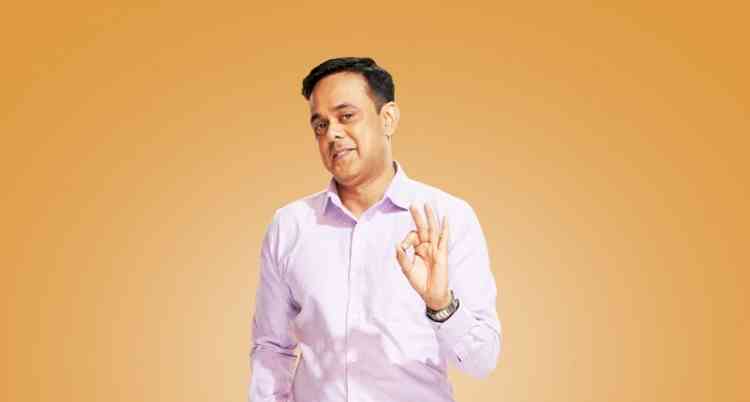 Sumeet Raghavan as Rajesh Wagle in Wagle Ki Duniya.
Sony SAB's Wagle Ki Duniya – Nayi Peedhi Naye Kissey catering to three different generations has struck a chord with the viewers, and its refreshing storyline is loved and appreciated across the country. The upcoming episodes will showcase Rajesh's (Sumeet Raghavan) enthusiasm as he takes up the challenge of learning coding for his official work.
 
With Kiara's, Rajesh's boss, (Anju Jadhav) attempt to introduce technologically drivencoders into the company, Rajesh finds himself taking on a new challenge of learning how to code so that he is able to supervise his team.He takes up the challenge and asks for eight days from his boss to do a crash course. Everyone is surprised as Rajesh steps up to learn new technology through coding at the age of 40. He doesn't pay heed to the comments thrown at him for being ambitious, and after facing several hurdles, he finally joins a coding class. He co-incidentally lands into the same coaching centre as his son, Atharva (Sheehan Kapahi). It becomes difficult for Rajesh to grasp new things at the class as compared to Atharva, who does it effortlessly.
 
Will Rajesh be able to keep up with the fast pace learning module like his son? Will he succeed in learning how to code in just eight days?
 
Sumeet Raghavan, essaying the role of Rajesh Wagle, said, "It was a back to school situation for Rajesh and these episodes also took me back to my school days. I had a great time shooting for these episode as it was a lot of fun, and I had an opportunity of reminiscing old days. I believe that there is no end or a right age for learning. To learn anything new, one must have the right attitude and passion towards it. Rajesh has made up his mind to learn coding in 8 days and I feel where there is a will there is a way. It will be interesting to watch for our viewers how Rajesh along with his son Atharva learn the skill of coding and it will be intriguing for everyone to know if he will succeed in completing this challenge or chooses to give up."