Rail Coach Factory Kapurthala switches to Green Energy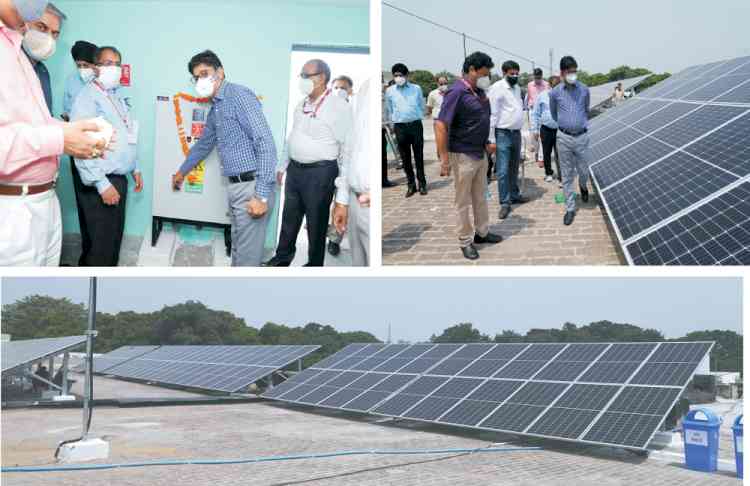 Kapurthala: Under the Indian Railways Green Energy initiative,  Rail Coach Factory has now enhanced its rooftop Solar plant capacity in addition to existing 100KWp plant. RCF has planned to enhance its solar energy production capacity by 900KWp under RESCO model.
In the first phase of this project, solar plant of  capacity 151.38 KWp (kilowatts peak) under has been commissioned at Administrative Building of RCF, today.  It was inaugurated by Shri Ravinder Gupta, GM/RCF in presence of PCME and other senior Officers of RCF. 
This plant will generate 604  KWp per day  and generate 2,20,460 KWh per year . This will save electric saving of  Rs 6,18, 288 per year. RESCO will establish and operate the plant and charge a very nominal rate of electricity from RCF. 
The second phase of balnce work is in progress and will be commissioned shortly at various locations in RCF. These solar panels will be installed at Technical Training Centre, Lala Lajpat Rai Hospital, Senior Secondary School and other locations.  A total of 900 KWp will generate 13,14,000 KWh and save electricity energy of an amount of Rs. 39,42,000.
The set up of Solar Plant will help RCF in its endeavor to provide clean environment besides, reducing the need for finite resources.