PYDB Chairman inaugurates new science education block at Government Senior Secondary School, Mundian Kalan 
Exhorts students to work hard to achieve goals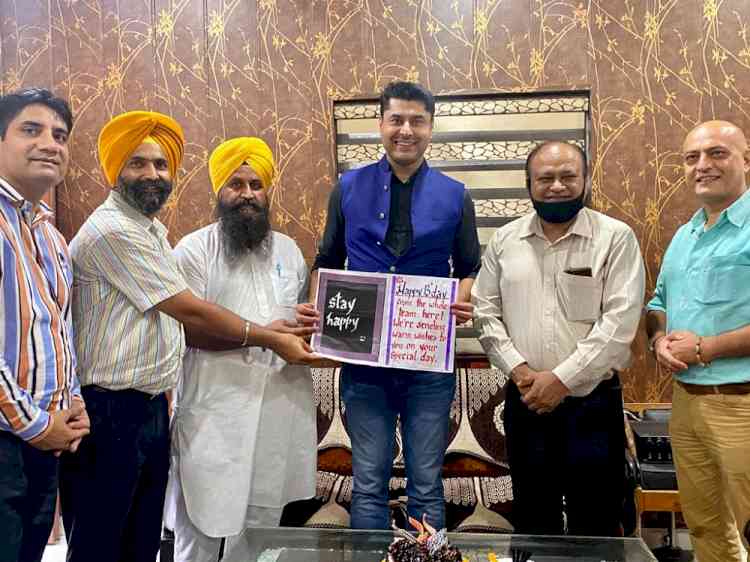 Ludhiana: Punjab Youth Development Board (PYDB) Chairman Sukhwinder Singh Bindra on Tuesday
dedicated a newly built science block to the students of Government Senior Secondary School, Mundian Kalan. 
After inaugurating the science block, Sukhwinder Singh Bindra reiterated the firm commitment of the state government to ensure accessible and quality education to the students of government schools, especially in the rural areas. 
He called upon the students to work hard to achieve their goals of life and contribute in the development of the country. He asked the students to follow the footsteps of the freedom fighters, martyrs who laid their lives while serving the country as they are the future of our nation. 
He said that India has world's largest youth population and all the youngsters have a huge responsibility on their shoulders to make India a superpower on the earth.   
The Chairman stated that Punjab Government led by Chief Minister Capt Amarinder Singh is leaving no stone unturned to strengthen the entire education system for ensuring quality education to the students. 
Earlier, the path of Sri Sukhmani Sahib was organized in the premises of the block before starting the function.
Others present were Principal Sushil kumar with school staff  , Happy councillor , Mandeep, Nitin Arora, Area sarpanch and others.