PYDB Chairman Bindra meets Chief Minister Capt Amarinder Singh
Top most priority to be given on issues related to Punjab youth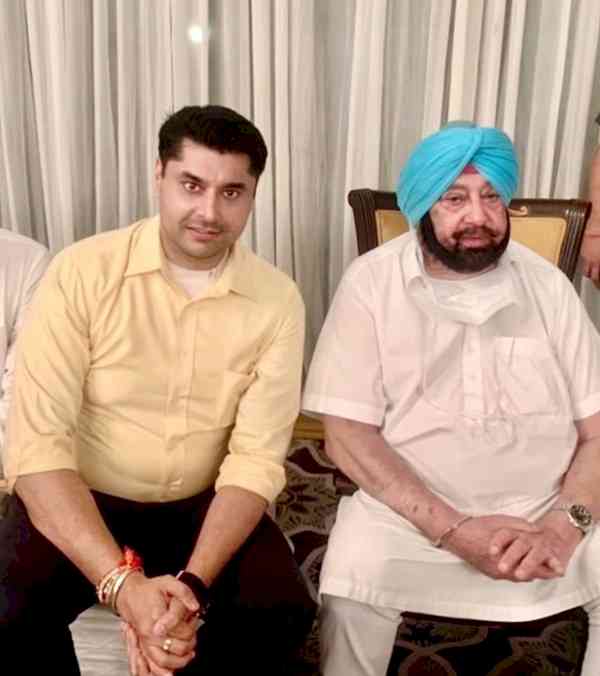 Ludhiana, August 27, 2021: Punjab Youth Development Board (PYDB) Chairman Sukhwinder Singh Bindra met Punjab Chief Minister Capt Amarinder Singh in Chandigarh last evening and sought greater role for youth in the socio-economic growth of the state by channelizing their unbounded energy. 
In a press release issued here today, the PYDB chairman said that Chief Minister has assured him to give top-most priority in solving the issues of the youth.
He said that Punjab Government has already initiated major recruitment drive of 1 lakh government jobs in the state and called upon the youths to take maximum benefit of the drive which is being carried out purely on merit basis in the state. He also thanked Chief Minister for giving special emphasis towards youth while formulating special welfare policies in Punjab.
Bindra told that Youth have the power to change the world and they are an asset to any state. He told that those countries have demonstrated in the world where their young people have played a constructive role in the development of the society. 
He also urged the Chief Minister to give special honour to those youth clubs which are working tirelessly in the rural areas. He said that youth clubs have exhibited their capability in the carrying out intensive awareness campaign during the second wave of the Covid about Covid-19 appropriate behaviour, importance of vaccine and testing among the rural folks.