PWD MINISTER VIJAY INDER SINGLA URGES UNION MINISTER TO APPROVE PROJECTS OF PUNJAB
REQUESTS UNION MINISTER TO CLEAR ESTIMATES OF NATIONAL HIGHWAYS AMOUNTING TO RS 255 CRORE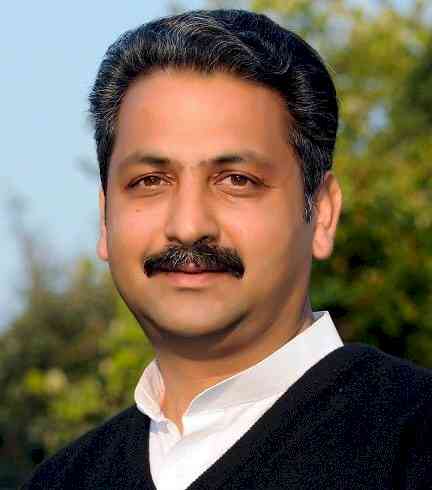 Punjab public works minister Mr. Vijay Inder Singla.
Chandigarh: Punjab public works minister Mr. Vijay Inder Singla urged Nitin Gadkari, union minister for road transport and Highways, to speed up approvals for major projects of the state which have been delayed due to Covid-19 outbreak. Mr. Singla, on Tuesday, was flagging the issues of Punjab through video conferencing held by Mr. Gadkari to review various highways and transport issues across the country.
Mr. Vijay Inder Singla requested the union minister to clear the estimates of National Highways amounting to Rs. 255 Crore which could not be approved during 2019-20 due to COVID-19 lockdown as per the sanction ceiling of the state. He added that Punjab Government had also submitted a proposal amounting to Rs. 83.14 Crore under CRIF scheme of up-gradation of roads for approval in March, 2020. He said that once the proposals will be approved by the union ministry, development work will be started immediately.
The PWD minister said that the issue of construction of flyover in Bareta town of Mansa in the project of upgradation of Moonak-Jakhal-Budhlada-Bhikhi national highway (NH-148B) has also been raised in the meeting. He added that approval of change of scope estimate has been sought by state PWD (B&R) for the construction of this flyover. 
Mr. Singla also thanked the union minister for taking up the project of Delhi-Ludhiana-Katra Expressway on rapid speed as Competent Authority for Land Acquisition (CALAs) has been appointed to commence the work of land acquisition. He ensured full cooperation of Punjab Government for early land acquisition for this prestigious project. 
The cabinet minister also apprised the union minister about the situation of lockdown in Punjab and said no trucks have been stranded at any point on National Highways. He added that in view of lockdown, the Punjab government also ensured availability of food packets to the truckers at toll plazas.