Punjab Youth Development Board and SBI to organise marathon on Feb 2
This marathon would be of 5km run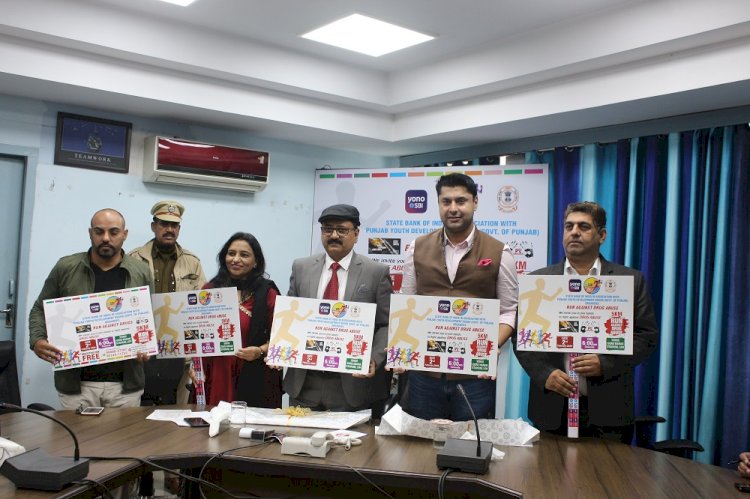 Ludhiana: The state government is making several efforts to take the youth away from drug menace and make them partners in growth. Moving ahead in this direction, Punjab Youth Development Board and State Bank of India would be organising a marathon at Ludhiana on February 2, 2020. This information was provided by Punjab Youth Development Board Chairman Mr Sukhwinder Singh Bindra during a press conference held at SBI Zonal Office, here today.
He informed that this marathon would be of 5km run and would start from Guru Nanak Stadium at 6 am on February 2, 2020. It would pass through Bharat Nagar Chowk, Bhai Wala Chowk, Aarti Chowk, Fountain Chowk, before culminating at the Guru Nanak Stadium, here. The registration for participating in this marathon is totally free of cost and anyone interested can get himself registered by calling at phone numbers 9888847287 and 9914921755.
Mr Bindra informed that the Capt Amarinder Singh led Punjab government is committed for the welfare of the youth of state and that is why, several welfare schemes such as Ghar Ghar Rozgar etc have been started for them. He said that the youth that work in promoting welfare schemes of state government would be honoured with appreciation letters.
Mr Pronoy Ranjan Dwivedi, Divisional General Manager, State Bank of India, informed that SBI is organising this marathon under its Corporate Social Responsibility (CSR) and a large number of bank officials would participate in it. He also urged the city residents to participate in this marathon in large numbers. He informed that t-shirts would be distributed amongst all participants.