Punjab state gau sewa commission chairman holds meeting with vice chancellors of PAU and GADVASU 
Asks them to educate farmers to managing of stray cattle during kisan and pashu palan mela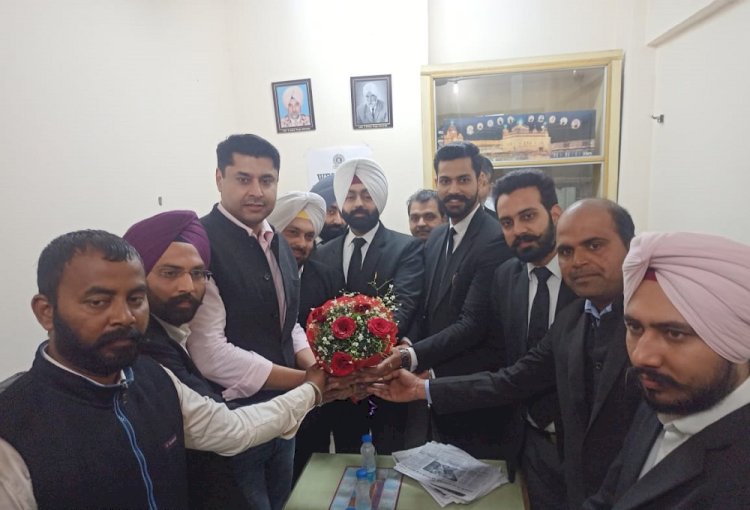 Ludhiana: Punjab State Gau Sewa Commission Chairman Mr Sachin Sharma today held separate meetings with Vice Chancellors of Punjab Agricultural University and Guru Angad Dev Veterinary and Animal Sciences University here today. During the meetings, he appealed to the farmers to educate the farmers about managing stray cattle during the Kisan Mela's and Pashu Palan Mela's to be held in the month of March.
Mr Sharma informed that they get complaints of stray cattle not only damage crops in rural areas of the state but sometimes even harm people, which is a serious issue. He said that only commission or the state government cannot do anything and the support of people as well as the farmers is required. He said that instead of harming or letting go of this cattle, if the farmers manage them themselves, then this problem could be resolved to a large extent. He said that the farmers can even bring this matter to the notice of the district administration so that the stray cattle can be taken to Gaushala's safely.
He informed that the Punjab State Gau Sewa Commission is making several efforts for supporting Sahiwal breed of cows in the state and that is why their population has increased by 0.3% in the state. He said that if the Sahiwal Cows are bred properly, then they can help in supporting the farmers financially as well. He said that the Commission is committed to make all the Gaushala's of the state self dependent.
Mr Parampal Singh was also present on the occasion.