Punjab Pradesh Beopar Mandal state secretary Mohinder Aggarwal welcomes demand raised by CM
Capt Amarinder has written to PM Narendra Modi to immediately release state's GST arrears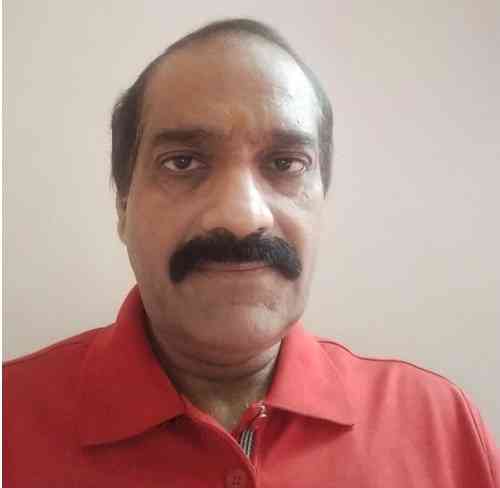 Mohinder Aggarwal, State Secretary, Punjab Pradesh Beopar Mandal.
Ludhiana: Punjab Pradesh Beopar Mandal state secretary Mohinder Aggarwal has welcomed a demand raised by the Punjab Chief Minister Capt Amarinder Singh before Prime Minister Narendra Modi to immediately release the state's GST arrears. 
It may be mentioned here that underlining the urgency of the situation triggered by the unprecedented COVID-19 outbreak, Capt Amarinder Singh on Monday wrote to PM seeking his urgent intervention for immediate release of the state's GST arrears and resolution of other pending issues to enable effective management of the current crisis. The chief minister has stated to the prime minister that "The release of our GST arrears is of paramount importance as we are facing serious financial constraints".
Aggarwal hoped that the prime minister would immediately accede to the demand raised by the chief minister because Punjab too is facing a big challenge due to the outbreak of epidemic. It is a hard fact that everything is standstill across the state due to the lockdown and curfew going on in Punjab. Even the trade and industry is suffering huge losses due to the present crisis, he added. 
He also welcomed a statement of Ludhiana Deputy Commissioner Pradeep Kumar Agrawal. In his statement issued today, the DC has warned the private hospitals that if they failed to provide medical services to the patients, then strict action would be taken against them. The deputy commissioner has categorically stated that "clear instructions in this regard have been issued by the Punjab government stating that no hospital can refuse treatment to patients". He pointed out that the patients were suffering a lot due to non-functioning of OPDs in the private hospitals not only in Ludhiana but also in other districts too. He hoped that the private hospital authorities would follow all the set norms while operating OPDs in the future. The state government should ensure the availability of PPE kits if there is any shortage of the same as Delhi Chief Minister Arvind Kejriwal has urged the Central Government to provide PPE kits and protective gear to tackle the Covid-19 pandemic in the national capital.
Mohinder Aggarwal lauded the efforts of Rail Coach Factory (RCF) Kapurthala for manufacturing a prototype ventilator "JEEVAN" within a week , that has an original design and will cost much less than what a  regular  ventilator cost. He said the government should promote manufacturing of ventilators across the country, adding that if some MSMEs are interested in its manufacturing then the government must encourage them as more number of ventilators are the need of the hour.