Punjab Pradesh Beopar Mandal opposed new power tariff announced in state
The mandal's state general secretary Sunil Mehra opposed the hike in the fixed charges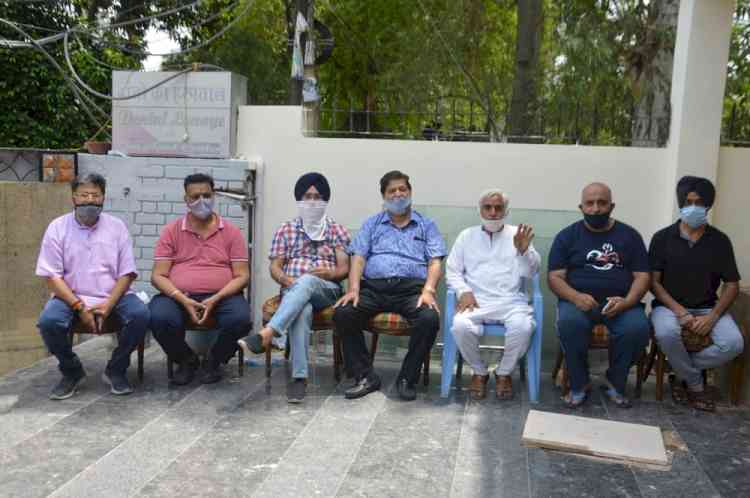 Ludhiana: 
Punjab Pradesh Beopar Mandal (PPBM) leaders have strongly opposed the new power tariff announced in the state. 
At a meeting of the mandal leaders held here today, the mandal's state general secretary Sunil Mehra added that opposed the hike in the fixed charges and pointed out that Punjab is getting the most expensive electricity as compared to the neighboring states. 
Mehra pointed out that reduction in domestic tariff for under 2 KW Category is just an "eye wash" and merely an "election stunt". Further, Mehra added that if the Amarinder government sincerely wanted to do something for the state and its people at a large then it must fulfil its promise of giving power at Rs.4.99/- per unit. He added that presently, subsidy worth lakhs of rupees is being given to the Punjab farmers and on the other hands interests of other sectors are being ignored totally.
Mehra said that they are not against giving free power to the Punjab farmers but this facility should be given to the farmers who hold agricultural lands measuring between 5 to seven acres. The rich farmers should be given power against the power bills.  
Further, Mehra said the Punjab Assembly elections are nearing and the Amarinder government will have to pay heavily in these elections because trade and industry and even masses will ask about what the government did for them in the last five years.
He said the state government had rendered a great loss to the industry and trade due to its "faulty" policies. Trader activities have been hit adversely, he pointed out.
Among others, Pawan Lehar, Arwinder Makkar, Baljit Makkar, Sanjay Gupta, Harkesh Mittal and Rajiv Arora were present. They also expressed their views in the meeting.