Punjab Mandi Board launches in-house developed 'QVIC' mobile app to ensure its seamless functioning amid covid-19
Lal Singh compliments team mandi board for developing first of its kind app by any state government in the country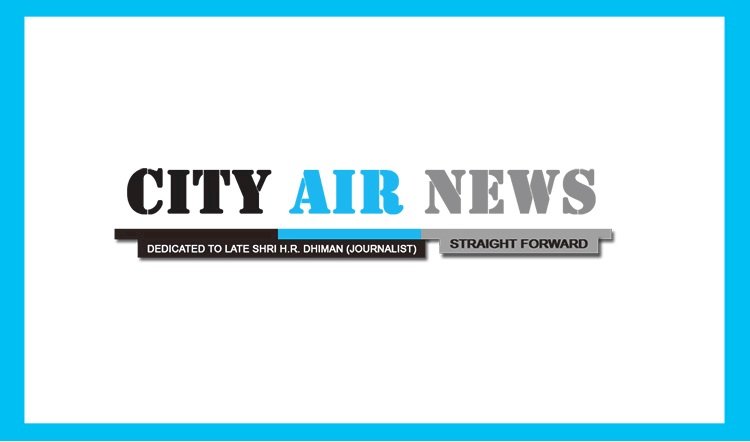 Chandigarh/Mohali: To ensure efficacious functioning and seamless coordination especially during trying circumstances amid Covid-19, the Punjab Mandi Board on Thursday launched an in-house Video Conferencing Mobile App 'QVIC' a acronym for "Quick Video Calling App" where an audio or video call can be made with a mere click.

While launching this unique mobile app at Punjab Mandi Board Complex in Mohali, the Chairman Punjab Mandi Board Laal Singh pointed out that Punjab is the first state in the country to develop such state-of-the-art app so far at government level. The novel initiative would ensure greater security in its communication, transparency and speedy disposal of the official work.
Notwithstanding the multitude of challenges inflicted by the spread of COVID-19, it is imperative that governments must continue to function, conduct business, implement policies and provide relief to its citizens. Pre-Covid, Governments relied on face-to-face meetings and interactions, they are now left with no other alternative than using video conferences to ensure work is not effected and that the remote workforce can collaborate and be productive from a distance.

Taking into account the COVID inflicted challenges faced by Punjab Mandi Board during wheat Procurement 2020 and the experience gained having used private VC tools, which were available free of cost at that time, Lal Singh lauded the personal initiative of Secretary Mandi Board Ravi Bhagat who got developed a secure 'local product', make available for Mandi Board on similar lines of the commercial tools with an ease to use technologically and a secure face-to-face connections.  

Highlighting the salient features of the newly launched app, Secretary Mandi Board said through this exclusive Government to Government (G to G) Video Conferencing communication-a game changer, working of the Board can be reviewed without any hassles as the app contains 'Group Calling' and 'Meeting Summoning'. Bhagat further stated that the meeting can also be transferred to computer or laptop also adding that the app has noteworthy features such as record the call for up to 30 days, share presentations, participants, no time limit, unlimited one-on-one meetings and group meetings, can record meetings and save securely on govt servers, noise cancellation feature, screen share, text chats can include photos and audio files, uses end-to-end encryption.

Notably, the service is available across all major platforms, Windows, macOS, Android and iOS, offers high quality HD video and audio. The app also has "Group Calling" at one click of a button among its features through which any senior officer can have a chat with his/her subordinate officers simultaneously. Punjab Mandi Board has developed an in-house tool which is at par with available foreign apps with the highest standards of data security and privacy built in.

Beginning in early-March, the world experienced an unprecedented shift to working from home. VCs, the previously acknowledged as an alternative way to communicate, has suddenly taken centre stage to become the sole safe medium to effectively communication.

However, the privacy issues of the available VC tools far outnumber its uses, something that's made even the Government to sit up and take notice. Any insecure usage of the platform may allow cyber hackers to access sensitive information such as meeting details and conversations. Besides the "V.C. Bombing" or exposed chat thread, the data transmission and post-call archiving are the most vulnerable area of conferencing security.  If a conference call is hacked, the conference stream can turn into a private surveillance camera, recording and re-broadcasting the meeting, a security nightmare. The QVIC app has taken care of all these issues.