Punjab Jails Minister gets first jab at Healing Hospital
As many as 900 plus beneficiaries have been inoculated till now at Healing Hospital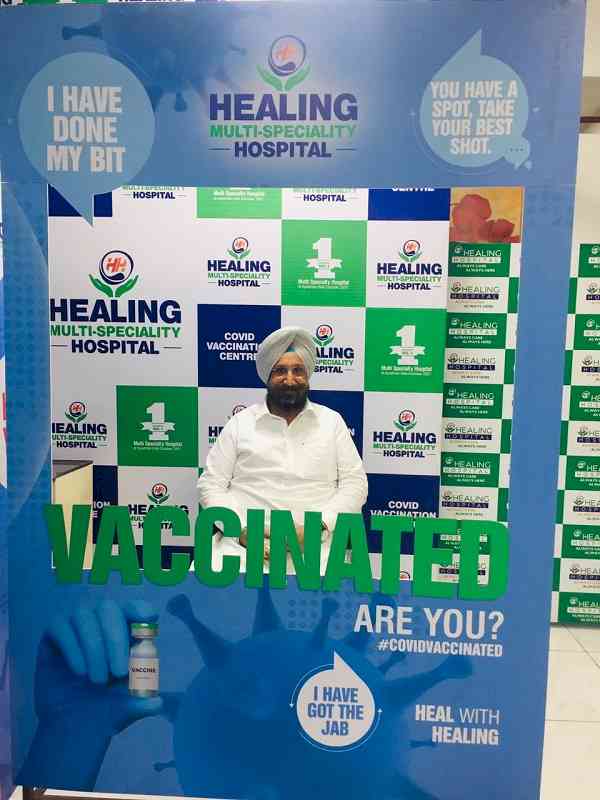 Chandigarh: Punjab Jails Minister Sukhjinder Singh Randhawa got his first jab of COVID-19 vaccine at Healing Hospital, Sector 34, Chandigarh.
Healing Multi-Specialty hospital is one of the few private health care centres, which have been roped in to administer the COVID 19 vaccine for the second phase of the vaccination drive in the tricity, which kicked off on March 1, 2021.
Sahibjit Singh Sandhu, Managing Partner, Healing Hospital said, "In order to ramp up COVID-19 vaccination drive, we have made necessary arrangements and have been taking all precautionary measures. An entire floor has been dedicated to the drive. A team of trained vaccinators along with adequate space for observation has been planned to function as a 'vaccination centre'."
As per the guidelines of the government, in the second phase of the COVID-19 vaccination drive citizens above 60 years of age and those within the age bracket of 45 to 59 years with specified co-morbidities are receiving the jab. As many as 900 plus beneficiaries have been inoculated till now at Healing Hospital.
Drishmeet Singh Buttar, Managing Partner, Healing Hospital added, "We take pride in the fact that the government has reposed their faith in our hospital and we strive to provide the best of services in a professional & vaccine beneficiary-centric environment."
Healing Hospital has established itself as a comprehensive healthcare provider in the region and the vaccination timing is from 10 am to 4 pm.