Punjab government to strengthen the efforts to develop scientific vision amongst students, announces Minister 
Science and Technology Minister Visit's science city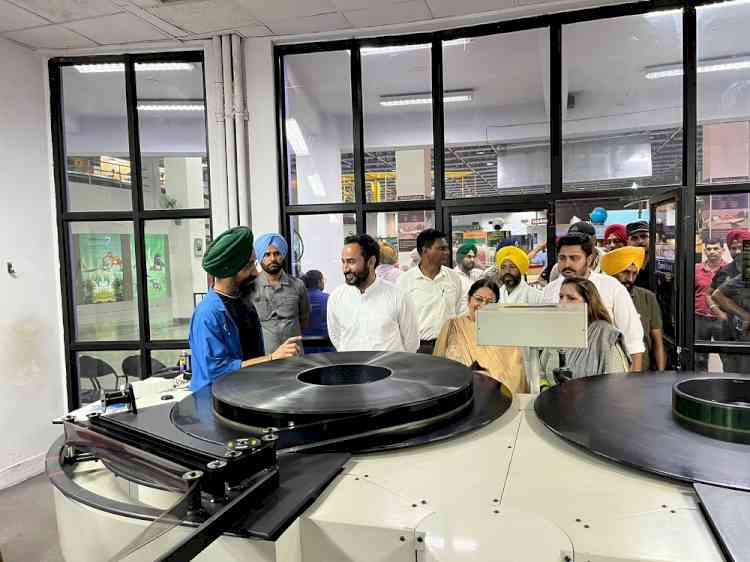 Kapurthala, August 10, 2022: Science and Technology and Sports Minister of Punjab Gurmeet singh Meet Hayer today said that the Punjab Government would strengthen the efforts to develop the scientific vision amongst students of Government schools and in that regard the sponsored visit to Pushpa Gujral Science City Kapurthala would be a regular feature in future. 
 
Today during his maiden visit to the science city, the minister announced that the Punjab Government would enhance the sponsored annual quota of 1.25 lakh students to visit science city so that maximum students could visit this prestigious institution. 
 
He also hails the proposal made by the Director General Dr Neelma Jairath to also sponsored the visit of above 12th class students as some new galleries have also been opened at science city.
 
While interacting with the Government schools students from Barnala, the minister said that the Punjab Government would also make a comprehensive policy to bring maximum Student in the ambit of government sponsored visits to the science city. 
 
He also watched the Movie "Everest" in the theatre which shows the courage and difficulties to climb the highest point in the world.
 
Earlier, the minister was welcomed by the ADC UD Anupam Kler on behalf of the district administration.