Punjab Government to revive Punjabi language commission: Channi
Says, government to deal strictly with schools who impose fines on speaking Punjabi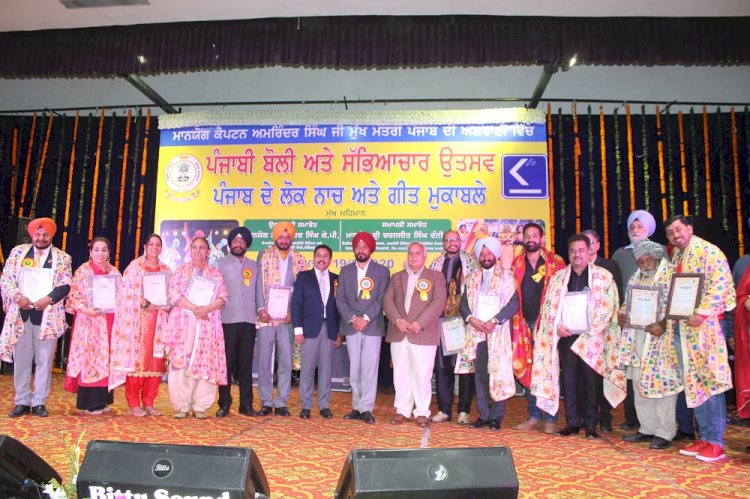 Ludhiana: Stating that the government will revive the Punjabi Language Commission for promotion of the language, Punjab Technical Education, Industrial Training, Employment Generation, Tourism and Cultural Affairs Minister Mr Charanjit Singh Channi has said the government will ensure that the language got its due.
"The mother tongue is what rules hearts and enables self-expression in a powerful manner. Punjabi is the 10th largest language in the world and we will deal strictly with schools who impose fines on speaking Punjabi. The use of Punjabi in administrative work is also being encouraged," Channi said while addressing the gathering on the occasion of state-level Mother Tongue Day at Guru Nanak Bhawan, Ludhiana today.
Punjab State Technical Education and Industrial Training Board Chairman Mr Mohinder Singh Kaypee was the guest of honour on the occasion.
Mr. Channi said that "Punjabi Language and Culture Utsav", week long celebrations dedicated to promotion of Punjabi language are being held in different parts of the state from February 14-21, 2020.
While speaking on the occasion, Mr Channi said that the Capt Amarinder Singh led Punjab government is committed for promoting Punjabi language and that is why several initiates are being taken. He said that during today's function, 13 prominent personalities namely Mr Khushdev Singh Gill (Bhangra), Mr Hardeep (folk singer), Mr Bhupinder Babbal (folk singer), Mrs Dolly Malkiat (Gidha), Mr Karamjit Singh Kharar (Algoza player), Mrs Sarabjit Kaur Mangat (Gidha), Mr Tejwant Kittu (Music Director), Mr Balkar Singh (Bhangra), Mr Surinder Singh (Bhangra), Mrs Prabhsharan Kaur (Gidha), Mr Dev Raj (Dholki player) and Mr Mali Ram (Dholki player) were honoured.
During today's function, several teams of different polytechnic and industrial training colleges competed against each other in Gidha and Bhangra competitions. Prominent among those present on the occasion included Chairman Mr KK Bawa, Ludhiana Improvement Trust Chairman Mr Raman Balasubramaniam, officiating DC Mr Iqbal Singh Sandhu, Mr MS Jaggi IAS, Mr Karnesh Sharma IAS, besides several others.